Cycled the first 15 km to Mühldorf to meet up with Phil, who re-joined me by train from Ottobrunn. Used the opportunity to amble through the beautiful centre, and then had to go up a 14% climb to get to the station, which I actually managed to cycle (with luggage) – a little bit proud of myself.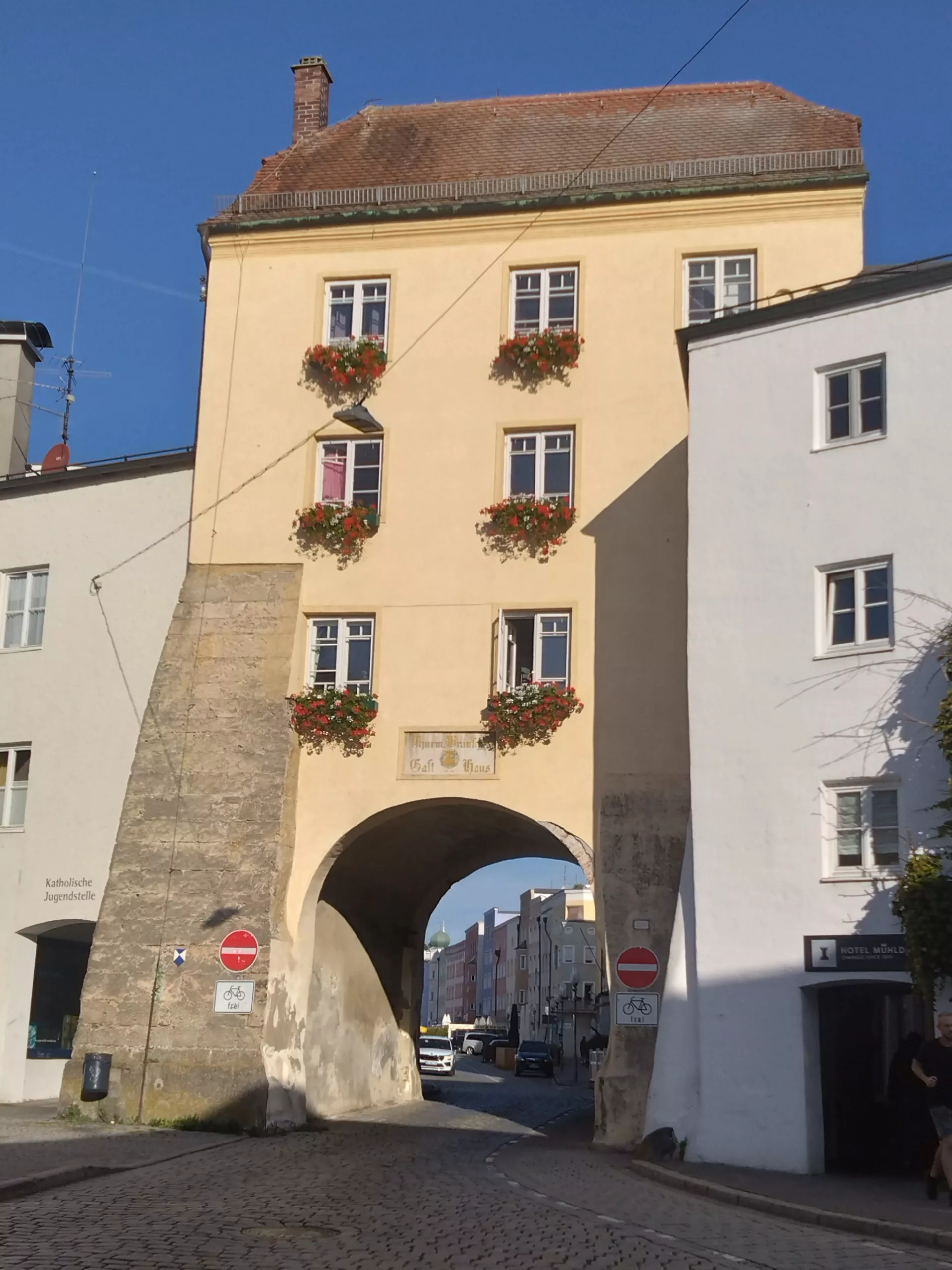 We had decided to not cycle back to Ottobrunn, as the last bit would be so well known to us, so we rather went through an area we did not know at all, yet, and take the S-Bahn back at the end. That was a good choice. it was very beautiful, very rural, and quite tranquil. Very much farming land with most of the farms on top of the hills in this undulating countryside.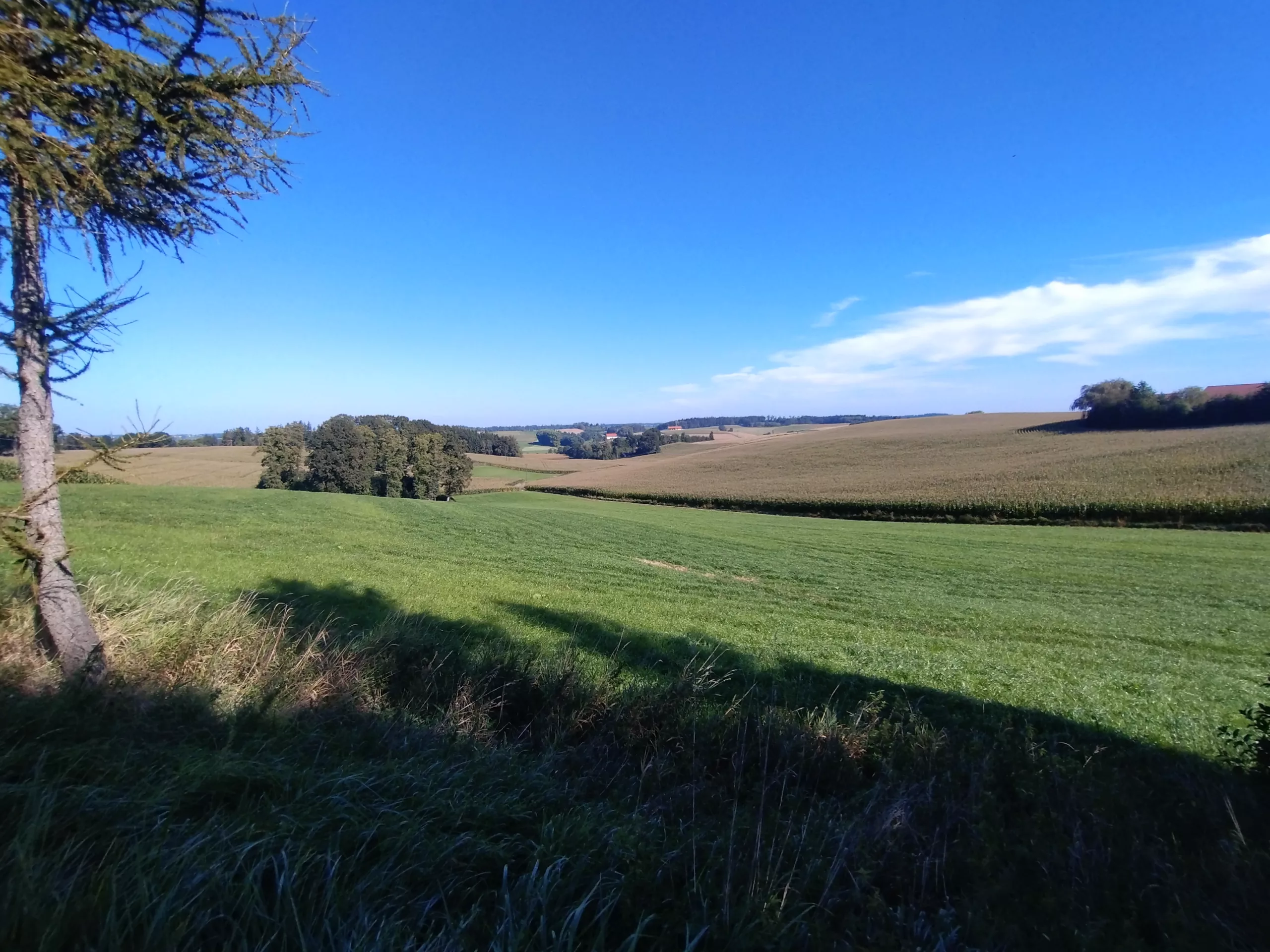 After an excellent Italian lunch in Schwindegg in the only restaurant we saw all day, the wind from the West increased. So form there to Erding we had headwind, but it was still sunny and warm. Although I had tried to plan the trip to be as devoid of climbs as possible, we still conquered quite a few hills due to the undulating nature of the countryside. But the heights were much more spread over the whole distance, so 580m up did not feel as hard as on Saturday.