Picked up Elsa at the station and cycled off to Oerlinghausen to see her aunt. Quite a climb, but we managed.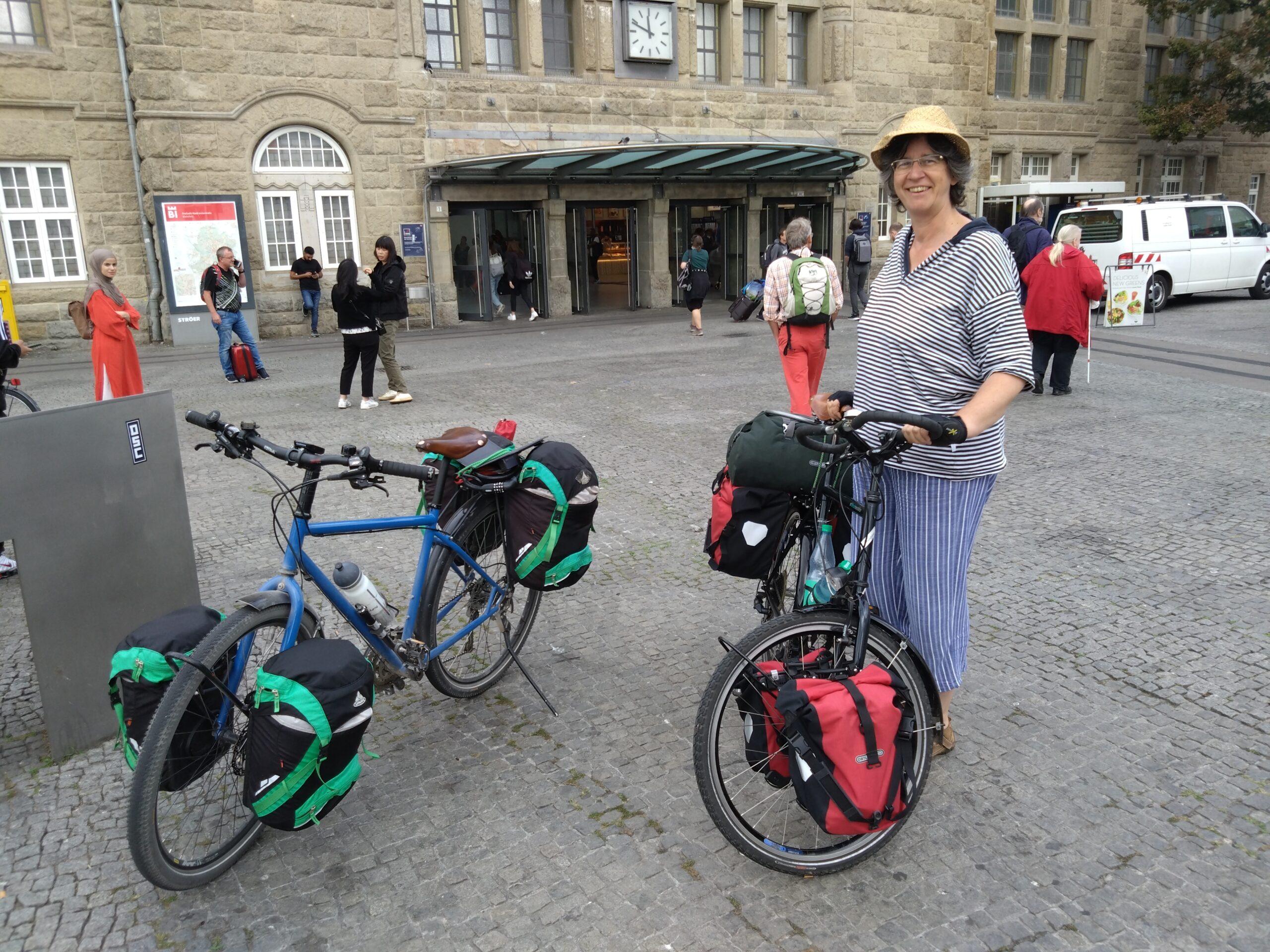 The last time I saw Elsa's aunt was 39 years ago, when we two 14-year olds cycled from Holland via Hamm to Oerlinghausen and stayed with her. It was a bit of a surprise to her, and great to see her again after all this time! Hopefully we will not let another 39 years pass.
We continued in the direction of Hannover and started looking for a campsite around Herford, which has quite a nice centre, by the way.
The way to the campsite was quite undulating, but we managed. Elsa's tent is totally different again, lots of space inside!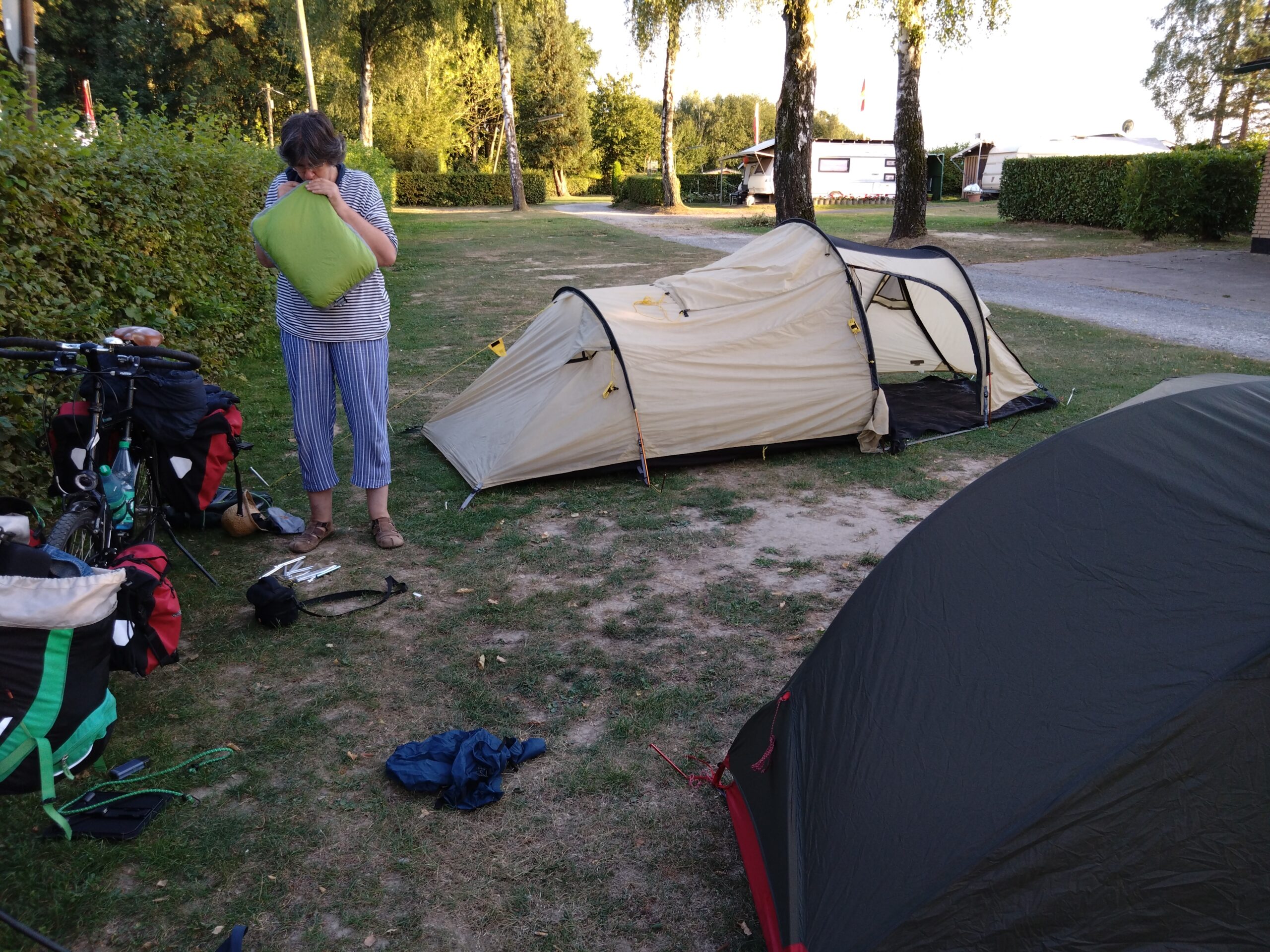 We cooked and talked all evening and finally did the washing -up in the dark – need to improve on that in future. Again, we are the only small tents