Adventurous day, although it started grey (weather) and slowly with breakfast on the campsite. The first few km were also still uneventful, if undulating.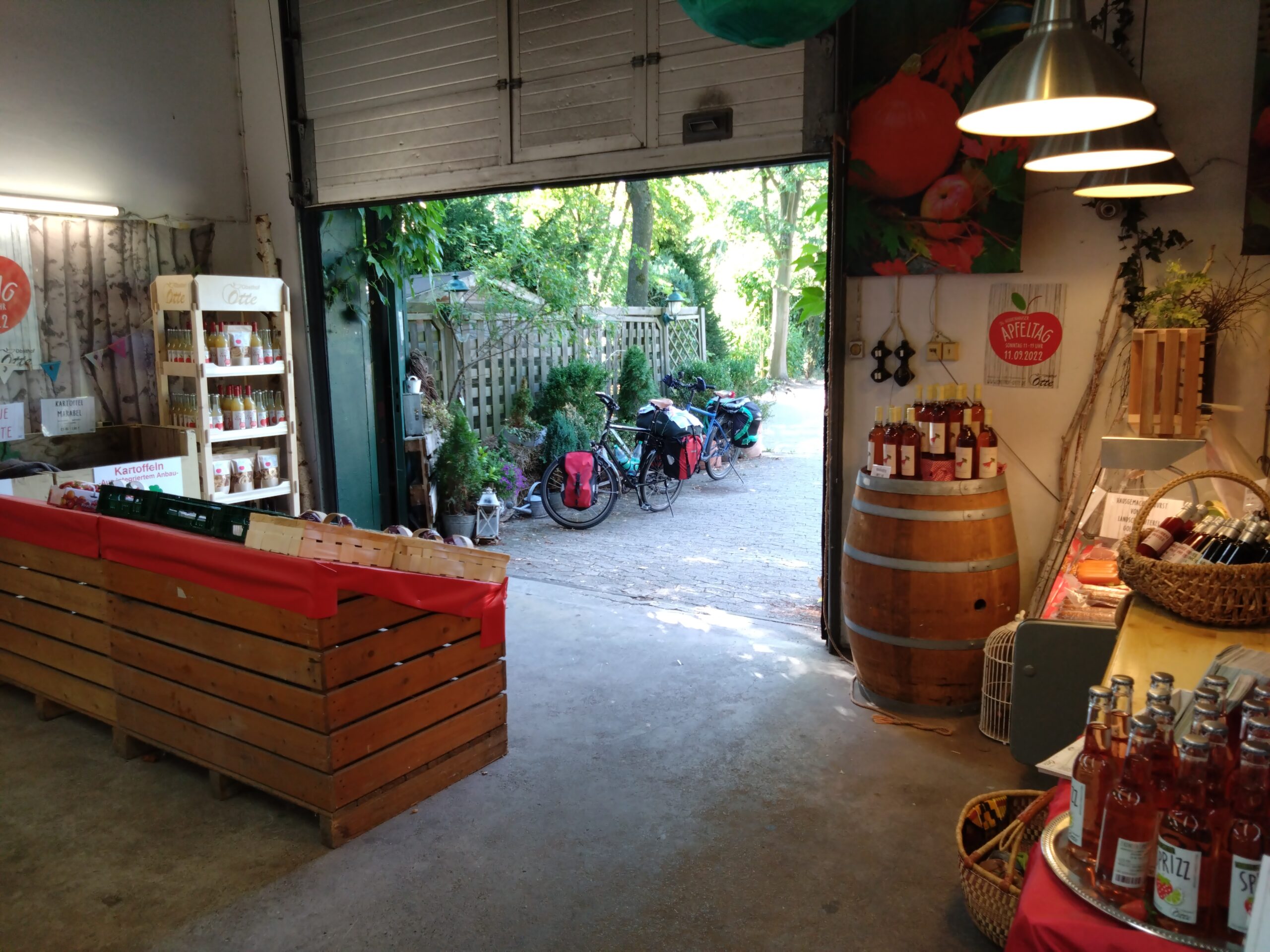 Then we found the river Werre and followed that until it flowed into the Weser. Going through Porta Westfalica was great, especially the view once we were through, looking back.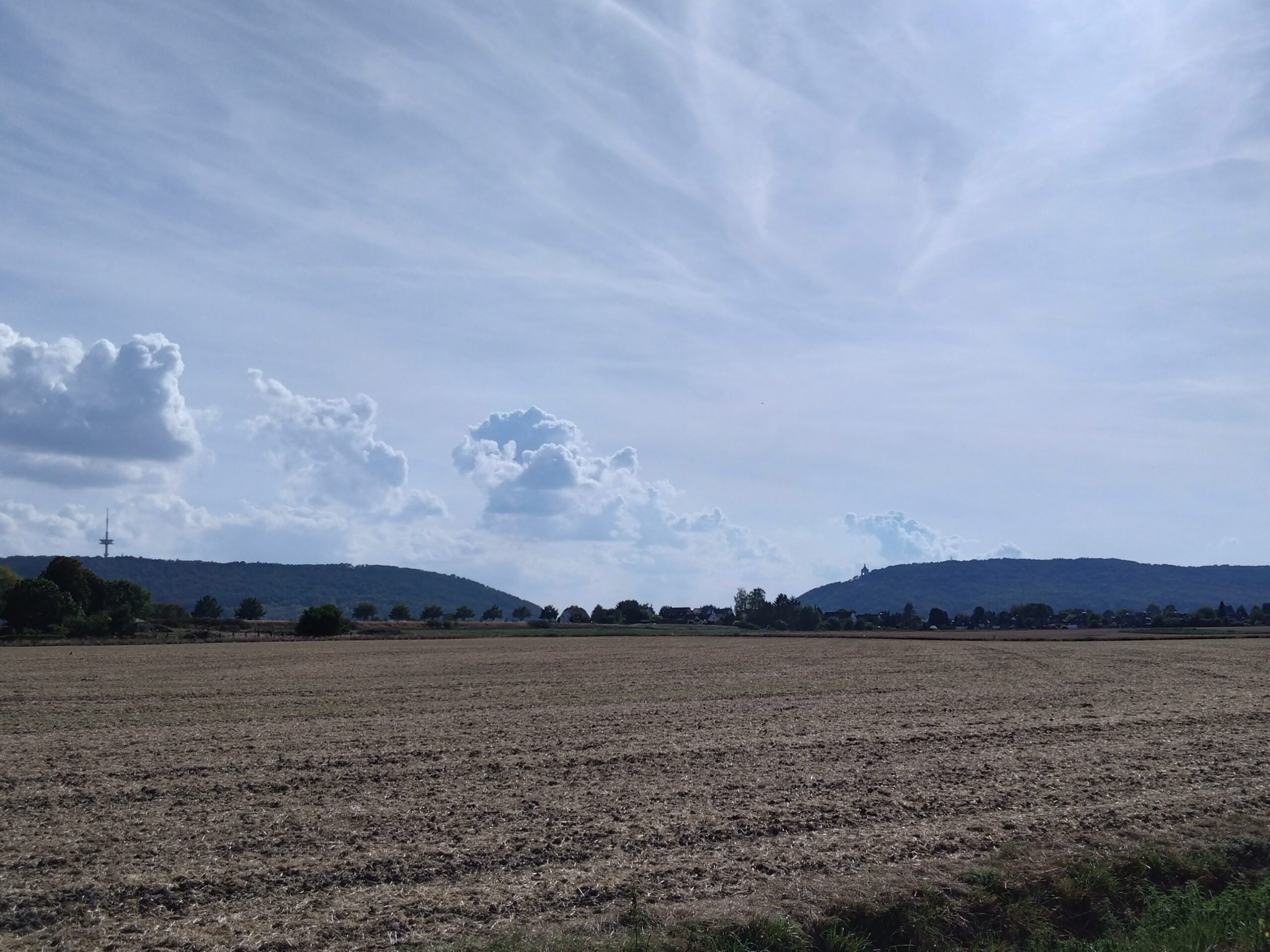 Shortly thereafter we had lunch on a graveyard and decided on the campsite we wanted to go to further down the Weser. We got on the bikes to continue, when I discovered my first puncture of the trip – a piece of glass was the culprit. Ah well, fixed it ok, once Elsa had located the hole
Nice path to get there, even if a bit narrow to cycle next to each other with fully loaded bikes.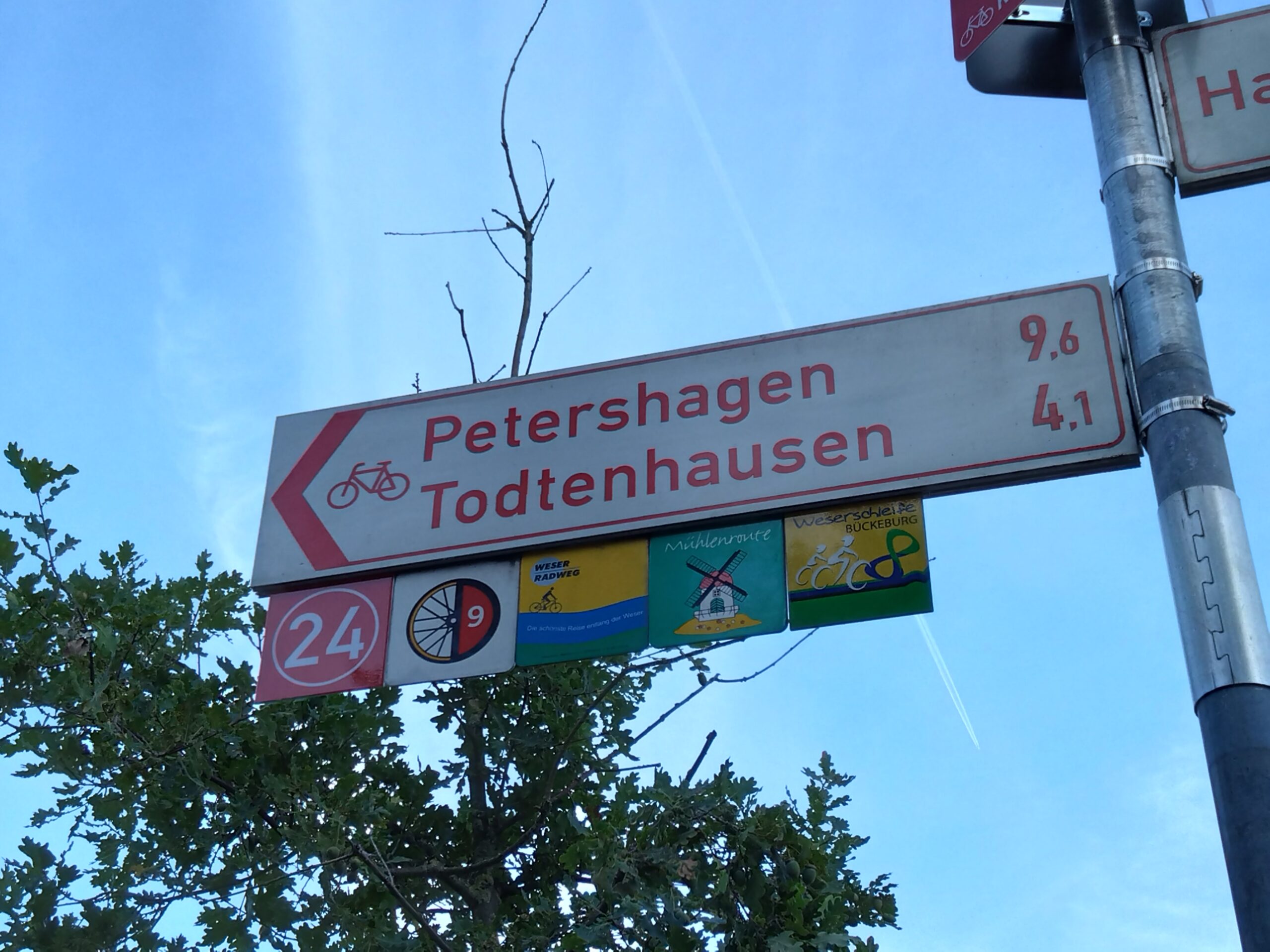 Got to where we wanted to cross the Weser and could see the campsite on the other side, but the bridge was closed for repair. It was about 5km more via the next bridge, we felt sorry for the walker we saw, who had the same goal…
Talked to several locals on the way, asking for the best way, etc. , nobody warned us: the campsite was closed as well! The last local we had seen and interacted with was a dog-walker, with whom we then discussed the situation. Apparently there was no other campsite or accommodation within 2 hours cycling – what to do? He offered us to stay in his garden! Jürgen and his wife Erika turned out to be great hosts, leaving the house open for us, so we could use the toilet. So we did not cook but had bread and cheese, but that was fine.