I spent the morning looking around Bratislava, without the bike. Checkout at thew hotel was at 12:00, so I had plenty of time. The views from the castle are great, especially as I was there before the crowds. Very noticeable the industry to the South, still in Slovakia, and an amazing number of wind generators just over the border in Austria!
The cycle path out of Bratislava was very urban, including steep ramps for bridges over roads, 90° turns, sudden ends and having to take the bike in a lift. After the border into Austria it was just pure bliss: very good roads/paths, little traffic, many routes (including a wind-route, explaining about wind energy), well signposted and rest places with drinking water. An additional bonus is, that I can read all the signs, of which some are bilingual.
I understood, why there were so many wind generators as well – it was quite windy, sometimes quite hard to cycle against it. Still prefer that to hills, though.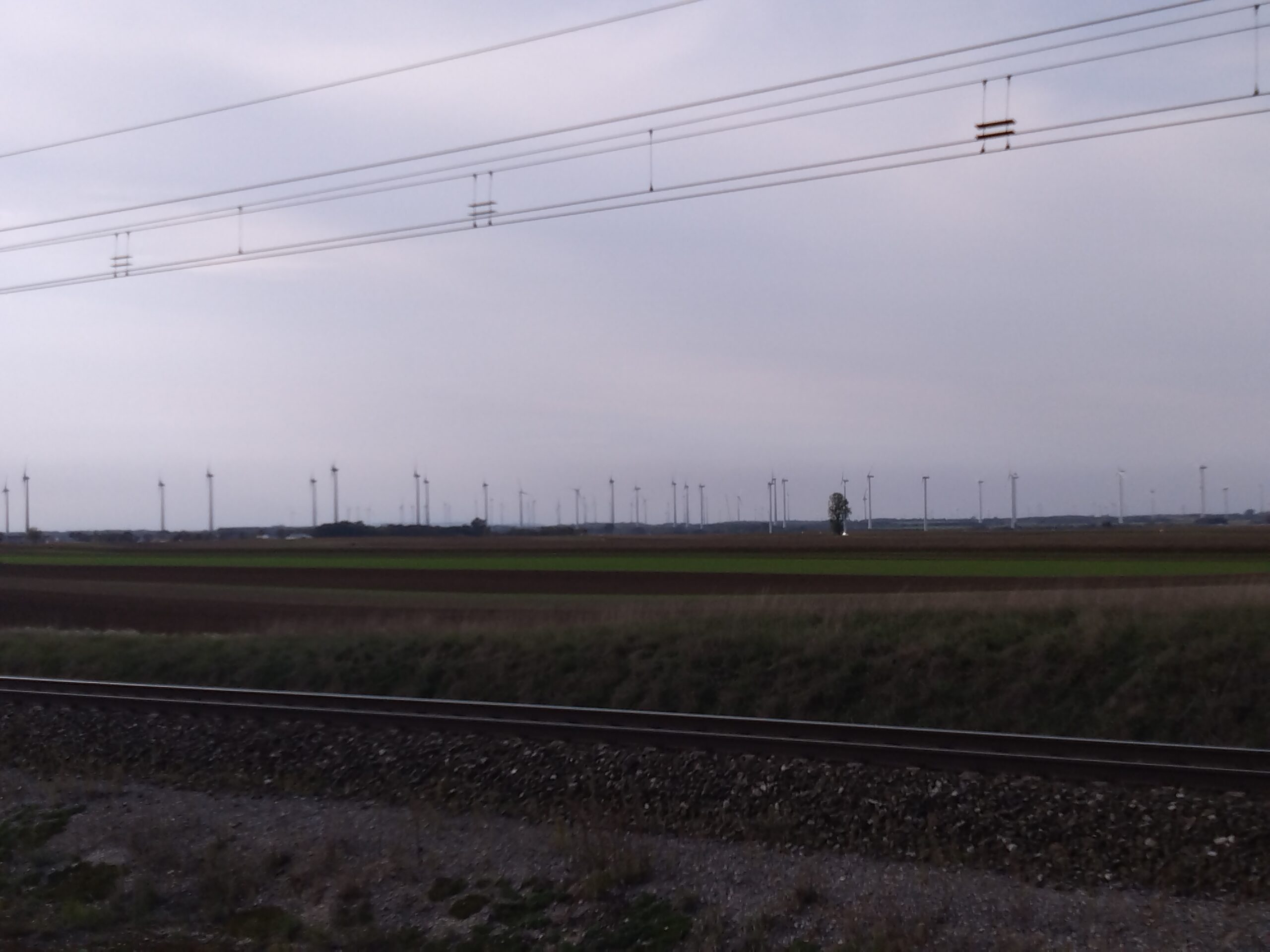 Neusiedl was my chosen destination, but I tried at several places, before I found my current accommodation, which, typically Austrian is half-board (suits me fine). The other hotels, B&Bs and youth hostels were closed, either permanently, end of season or rest days. I was told that this is due to lack of personnel after a few years of Covid, the staff found other jobs with better working conditions….