The night in the tent was not too bad, but I was up and away by 7:00. Finally I found a bakery, and it was actually open, so breakfast was saved. Apparently it has been a real problem these last thirty years or so, that the villages are losing all their infrastructure regarding shops and doctors.
Again I followed the Werra valley for most of the morning. Some of the tracks were through the woods and very muddy, as proven by my shoes.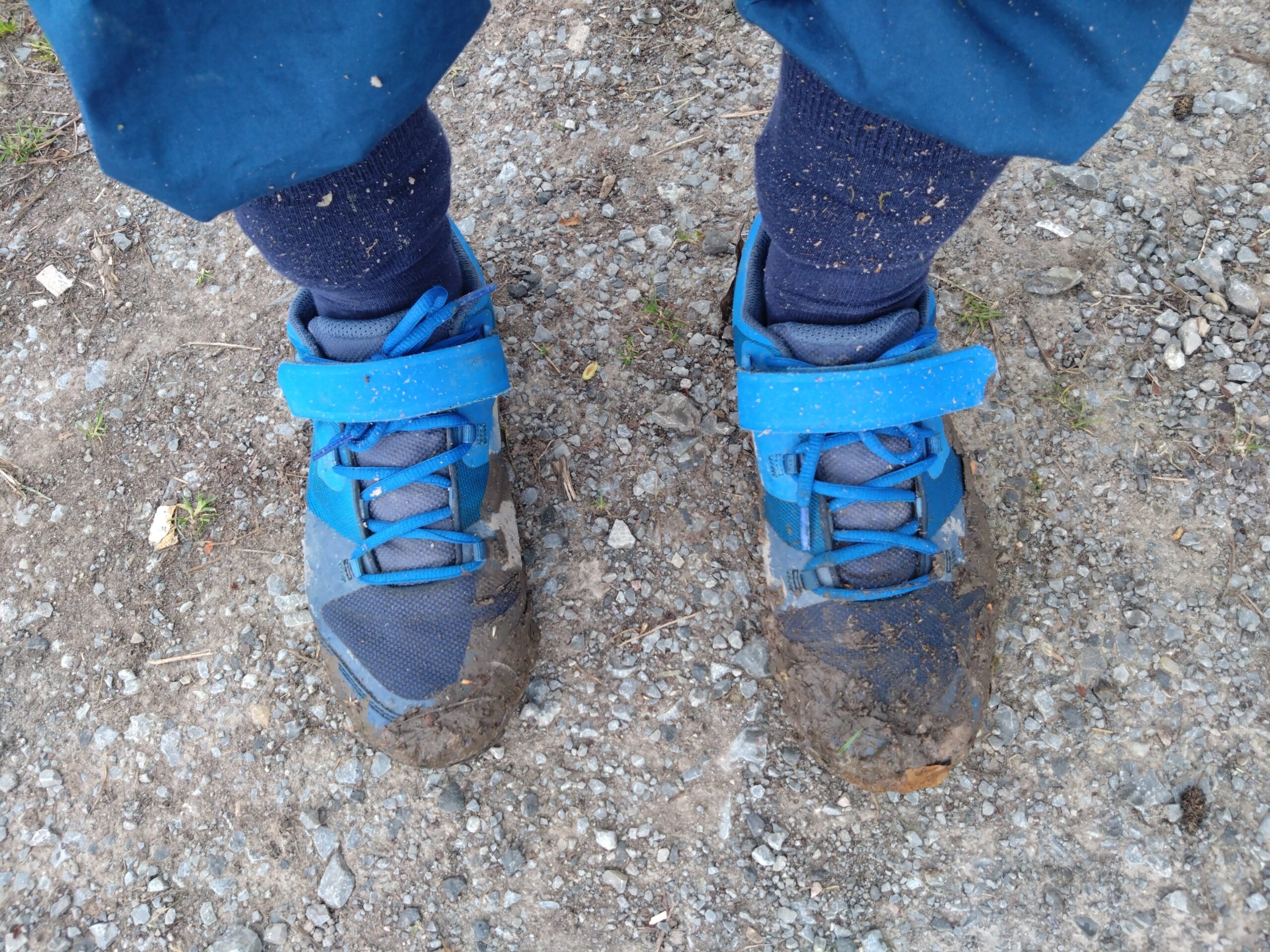 The countryside was beautiful! But as I did not see any shops, I was starting to think about my muesli bars for lunch. Just in time a food-truck turned up in the middle of one of the tiny villages, vegan to boot! Turns out the car of the owner was in the local garage, and the thought she might as well sell some food. She set up on her own a couple of years ago, after having suffered several burn-outs working in the social sector, most recently with disabled people (we could talk for a while, as there was nobody else around). She travels with her dog and sleeps in her car.
After that, a huntsman stopped me at a tiny crossroads in the middle of nowhere, just for a chat. Everybody seems amazed, that I am traveling on my own. He did not think it was worth going for the few deer, he was hunting boar.
The B&B I had looked at as my destination was closed, oh surprise, so I carried on to the next place, Ebern, which is actually really nice. The B&B here is kind of open, the only restaurant was a Mexican, in which several groups of locals played the card game Schafkopfen,
In the end I managed to climb over 760m again, not quite a mountain goat, yet, but getting there.