I got a stinking cold the evening before, so changed my plans slightly. So I did not go so far today and on Thursday will take the train for a stretch. Haver to stay flexible and adaptable. Today was the perfect stretch and weather for anybody not feeling too well: mostly along the Main-Danube-canal and it was pleasantly warm and sunny all the time.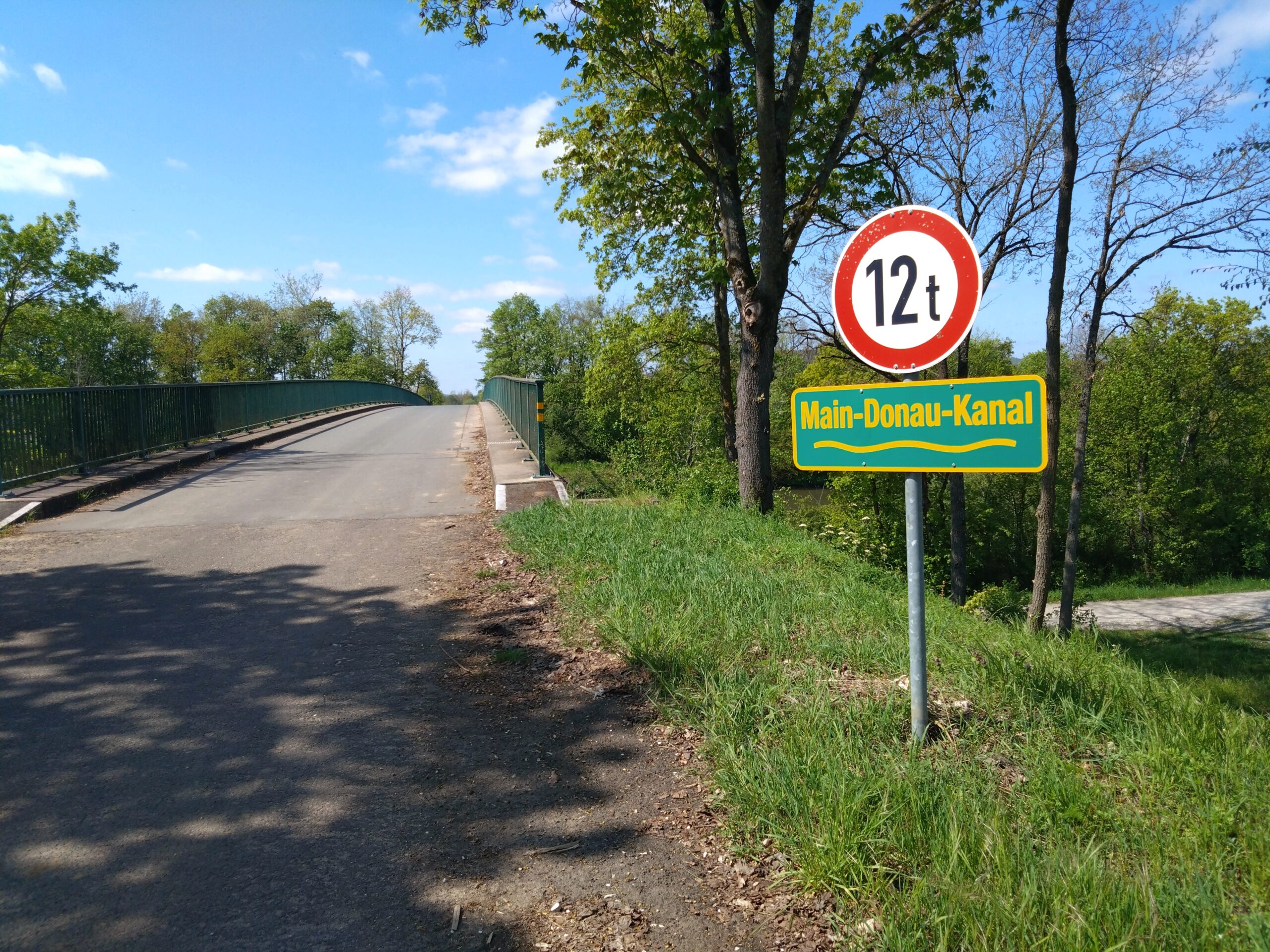 Phil and I had cycled part of this stretch before, but the other way around, three years ago when we went to a wedding in the Thüringer Wald. So although I was reasonably far from home, I recognised a fair bit.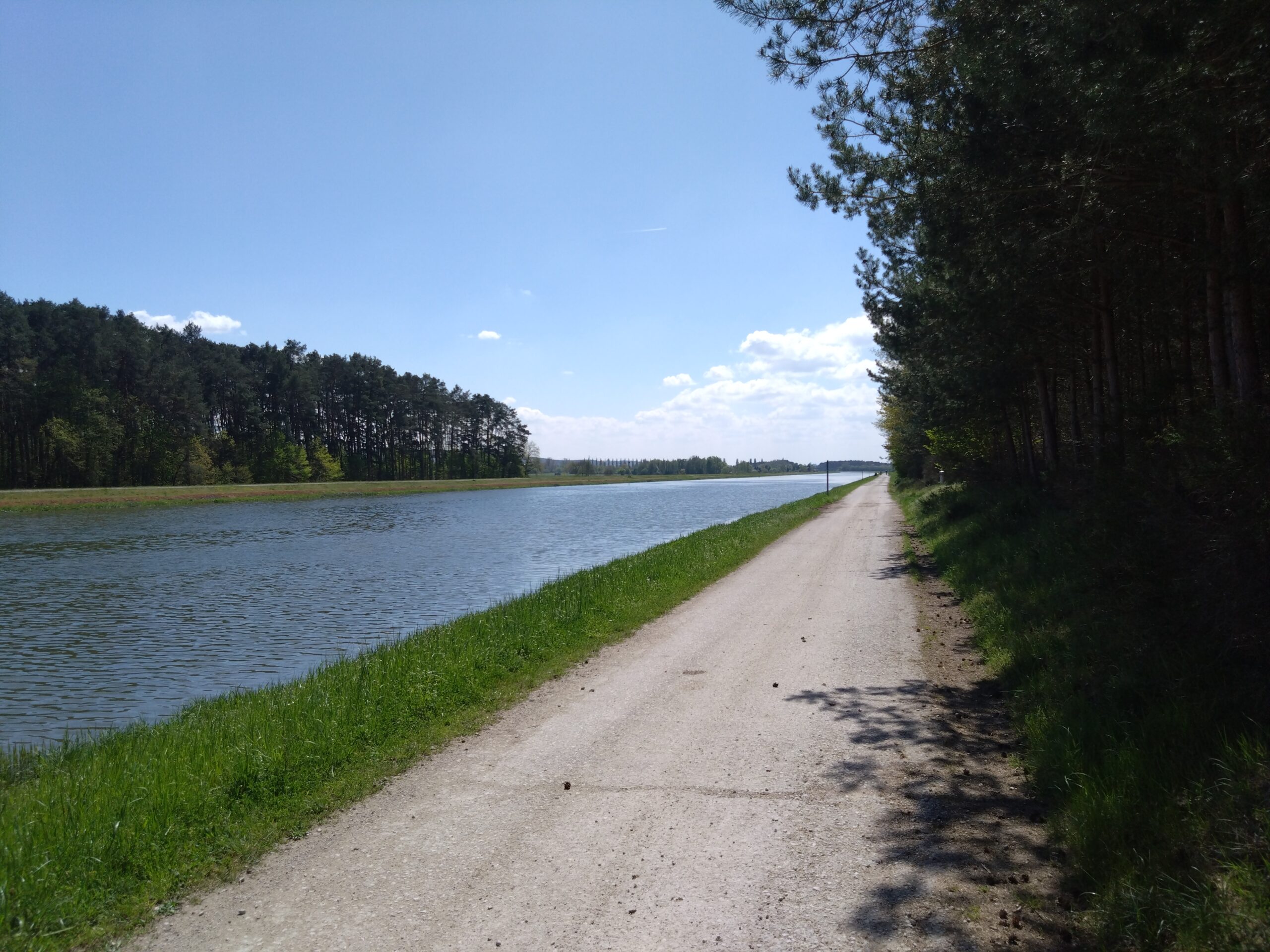 As usual, lunch was not easy to find, but in the end another cyclist pointed me towards a bakery. When I got on my bike after, I had that sofa-feeling again. The tire did not deflate quickly, though. As I was ruminating about what to do I passed a very conveniently located bike shop. After having had a close look at the back tire, it transpired that it was just worn out, and luckily they had time to fit me a new one. I was just flying along after.
In my hotel in Fürth I could not do any hand-washing again, so I went to a launderette for the first time in ages – so easy compared to hand-washing. Should be set till the end of the trip now.