Got started at 9:00 and knew I had a fair bit of climbing ahead of me. Hadn't realised how much, in the end it was over 830m.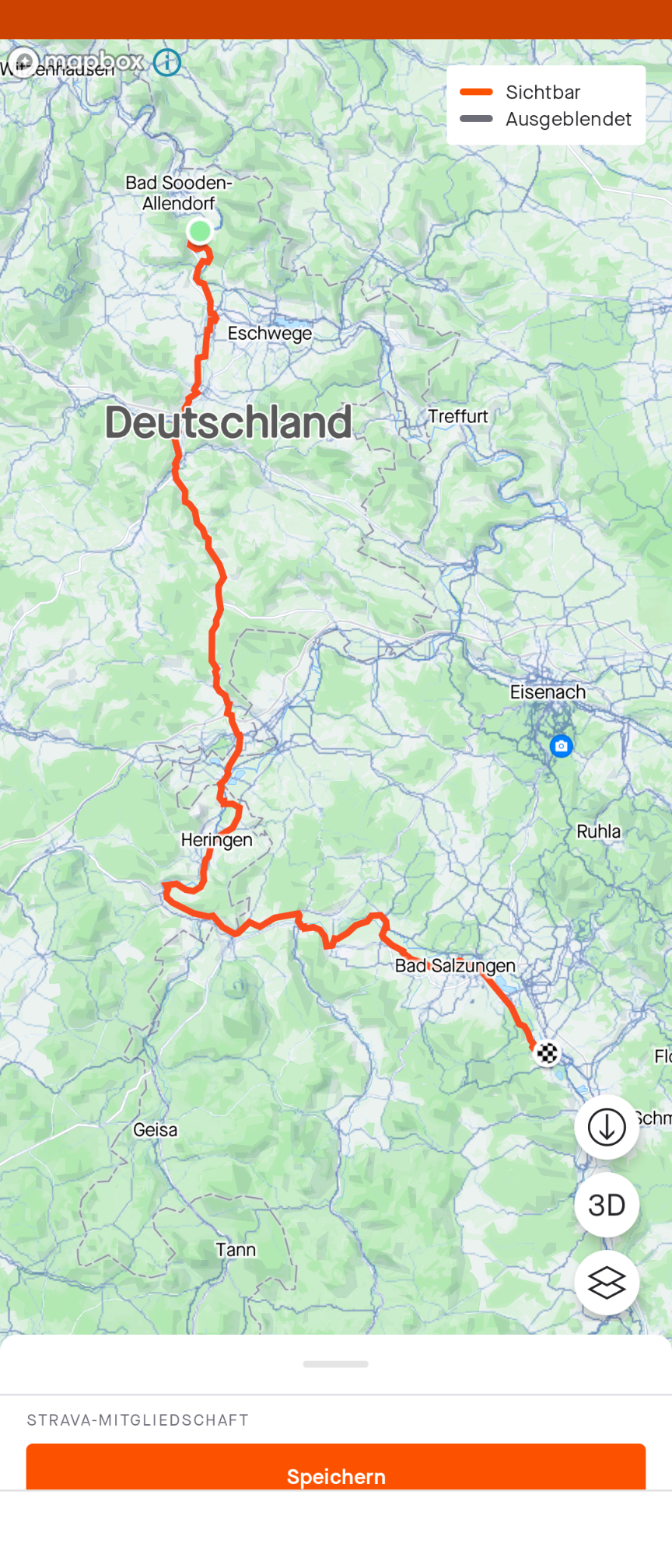 Followed the Werra for long stretches again, very much the former border region between East and West. No tourism worth mentioning, especially hardly any restaurants. Was lucky to find an Indian pizza place. Also never saw a bakery all day, but several butchers per village.
The most spectacular views were of Monte Kali and it's partner. I asked some people sitting on a bench looking at Monte Kali what that huge mount of white stuff was, turned out they were Dutch and knew all about it: apparently the waste products of kalium mining for use in artificial fertiliser. The salt is apparently leaching into the environment and causing problems.
Started looking for accommodation after about 80km in Bad Salzungen. There were many hotels and B&Bs listed, but they were either closed, had no reception, or were full. So I ended up cycling quite a bit further and staying at a campsite, just as well I brought my tent!