Wow, what a day! I had not planned to go into another city, but something Phil said made me do it after all – and I have not regretted it.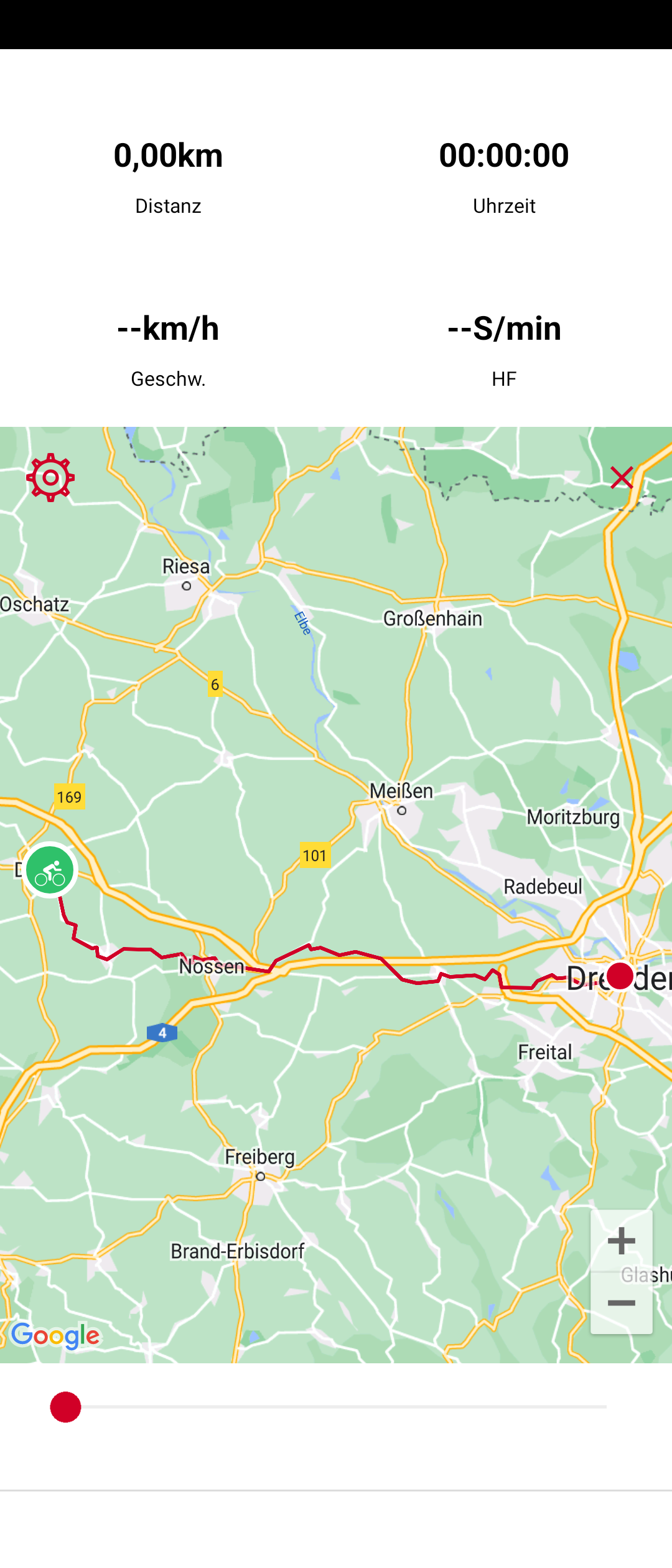 I started reasonably early, as more rain was forecast mainly for the afternoon. In the end a few showers caught me in the morning and the afternoon was dry, but it was nothing like the drenching yesterday.
I followed the Freiberger Mulde for a bit to Nossen. Seeing that the town centre was up hill I balked, but went for it after all. Unlike yesterday I wanted to make sure I had enough breaks, so I went into the local bakery/café there while the first shower was coming down.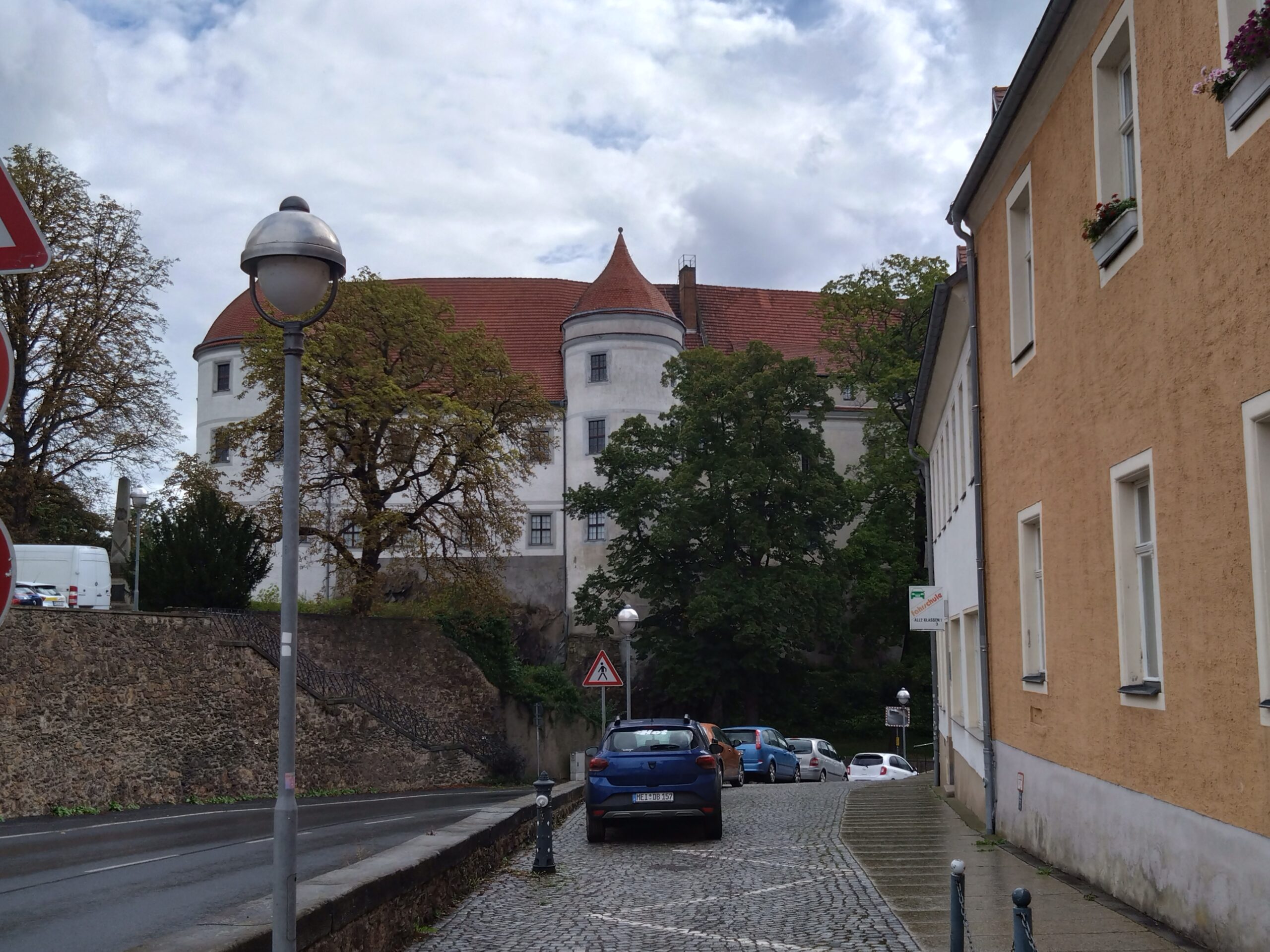 Of course going from one river to another I expect it to be hilly, I found out that this is the Ostharz, so it certainly was steep in some parts. My legs were tired somehow, so not so easy today.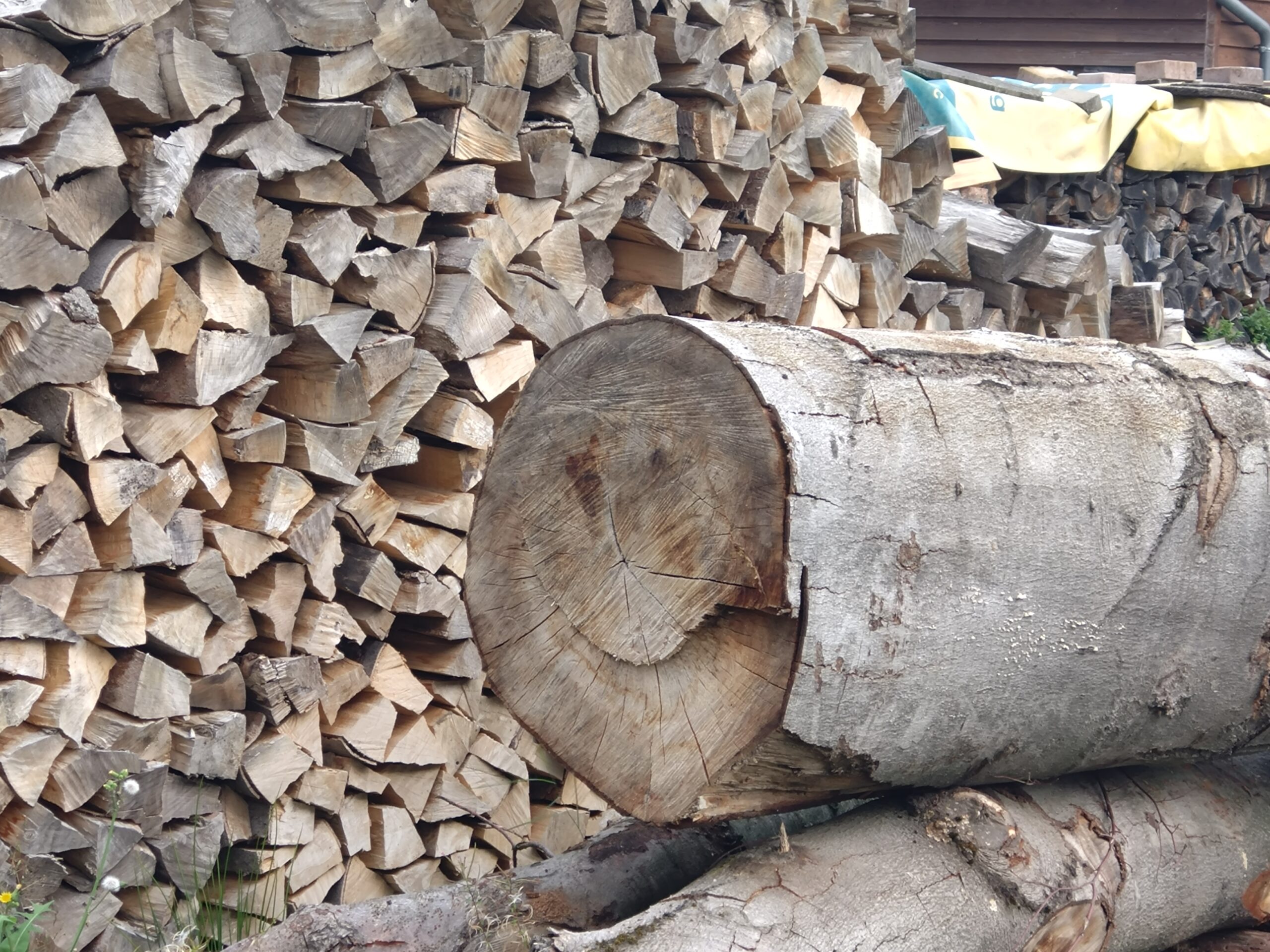 The view of Dresden from the top was stunning, the descent fun (the bike paths seem fairly good here in Dresden, in general). I was a bit concerned, though, as I went through an area of Plattenbauten, where there was a gaggle of police sorting one thing or another. In general I have not seen as many police officers anywhere as here in Dresden, there was an anti-vaxers demo in front of my hotel (again), and on a more positive note a blade night.
As son as I arrived in the centre I went into the first hotel I found, I did not want the same to happen as yesterday. They had space, and I have a room right in the centre with a view of the Zwinger.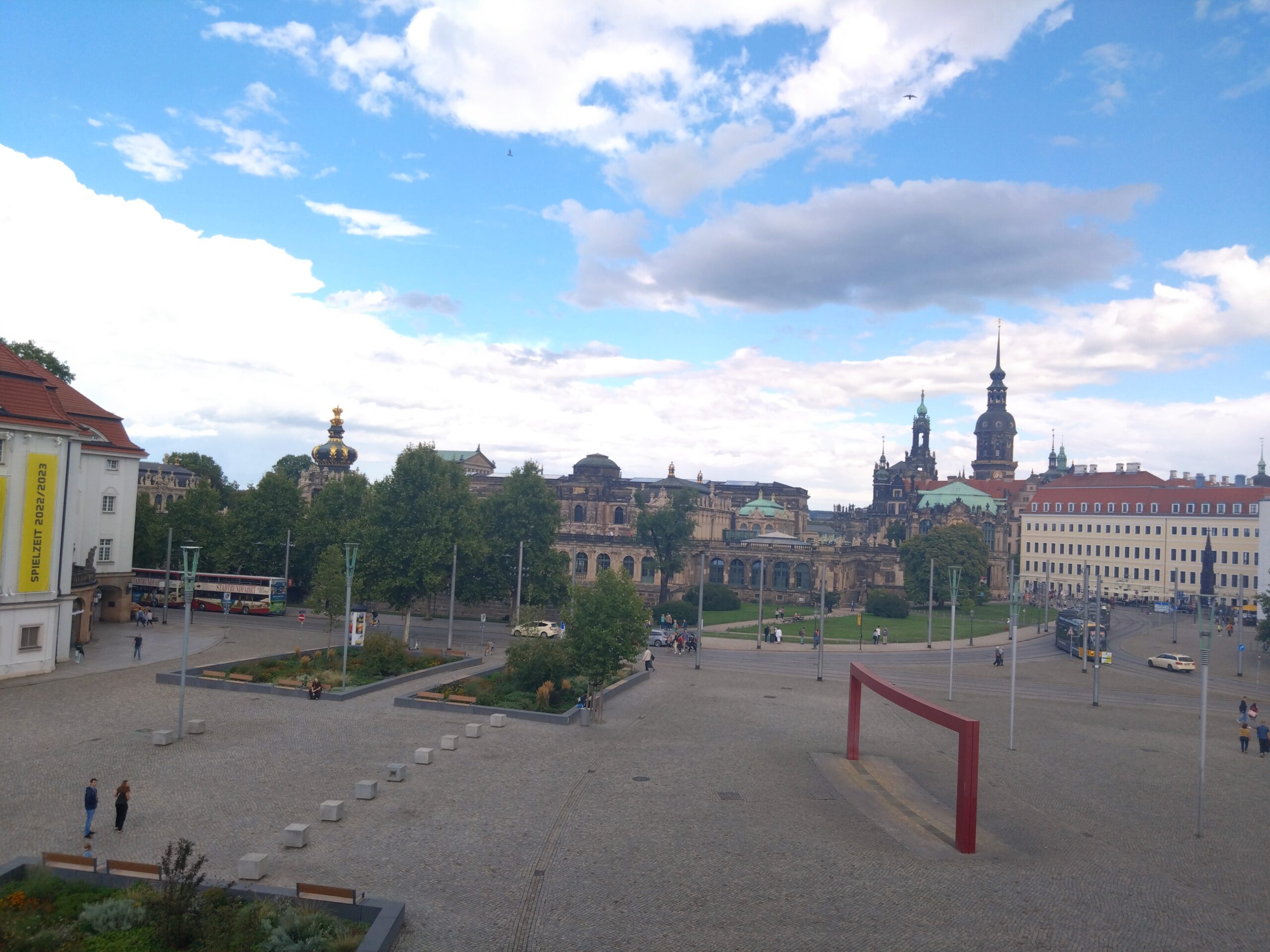 My first stop in Dresden was the Globetrotter, as a few more things are wearing out. I got myself some new travelling trousers and cycling shoes, both in the blue of my bike. Then I went to the tourist information to find out whether I am allowed to cycle into the Czech Republic along the Elbe, my foreign office app had warned me of restrictions in this area. Seems to be all fine along the tarmacked roads along the river, phew.
The autumn market in Dresden started today, so I had a bit to eat there, quite atmospherical on the Neumarkt with the backdrop of the rebuilt Frauenkirche. And then the highlight of my day: I decided to take a rickshaw tour of Dresden! Quite an experience, not having to do the cycling myself. The Guide seemed quite a character as well, doing long stints of travelling quite often, the last having been to walk from Dresden to Athens with a trailer (mygreatwalktogreece.de ).
I spent the evening looking around some places, including the Zwinger, in a bit more detail from outside. Dresden in quite spacious in the centre, it is very pleasant to walk around – the outskirts I am not so sure about.