As Phil was in Frankfurt for work, we decided to cycle part of the Main bike route during a long weekend. With the famous skyline behind us we started while it was still grey.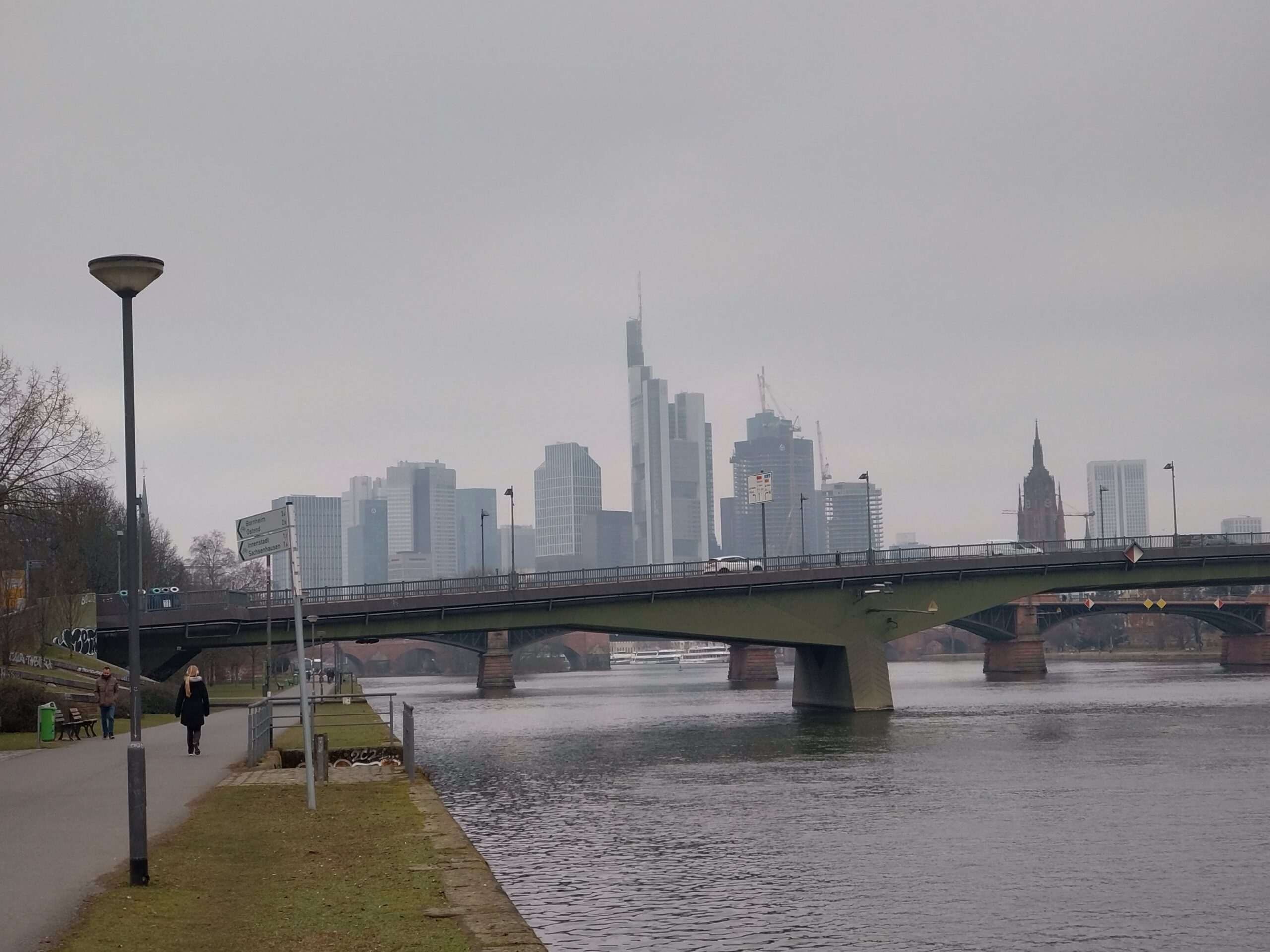 There was good and bad cycling signposting.
Lots to see along the Main.
The weather was great. Wonderful backdrop for Seligenstadt.
Although it was still cold, we had lunch outside. The swan disappeared, as soon as I took the picture.
Cycling past Aschaffenburg was beautiful.
Staying in Obernburg, nice little town.
And here is the route we cycled.