I had managed to take my bike along to Hanover by train, where we had a Kreistag delegation trip. After three fully packed days I set off by bike to get back home, the others returned by train.
I started off by going to and then along the Maschsee, which I had seen from above the day before.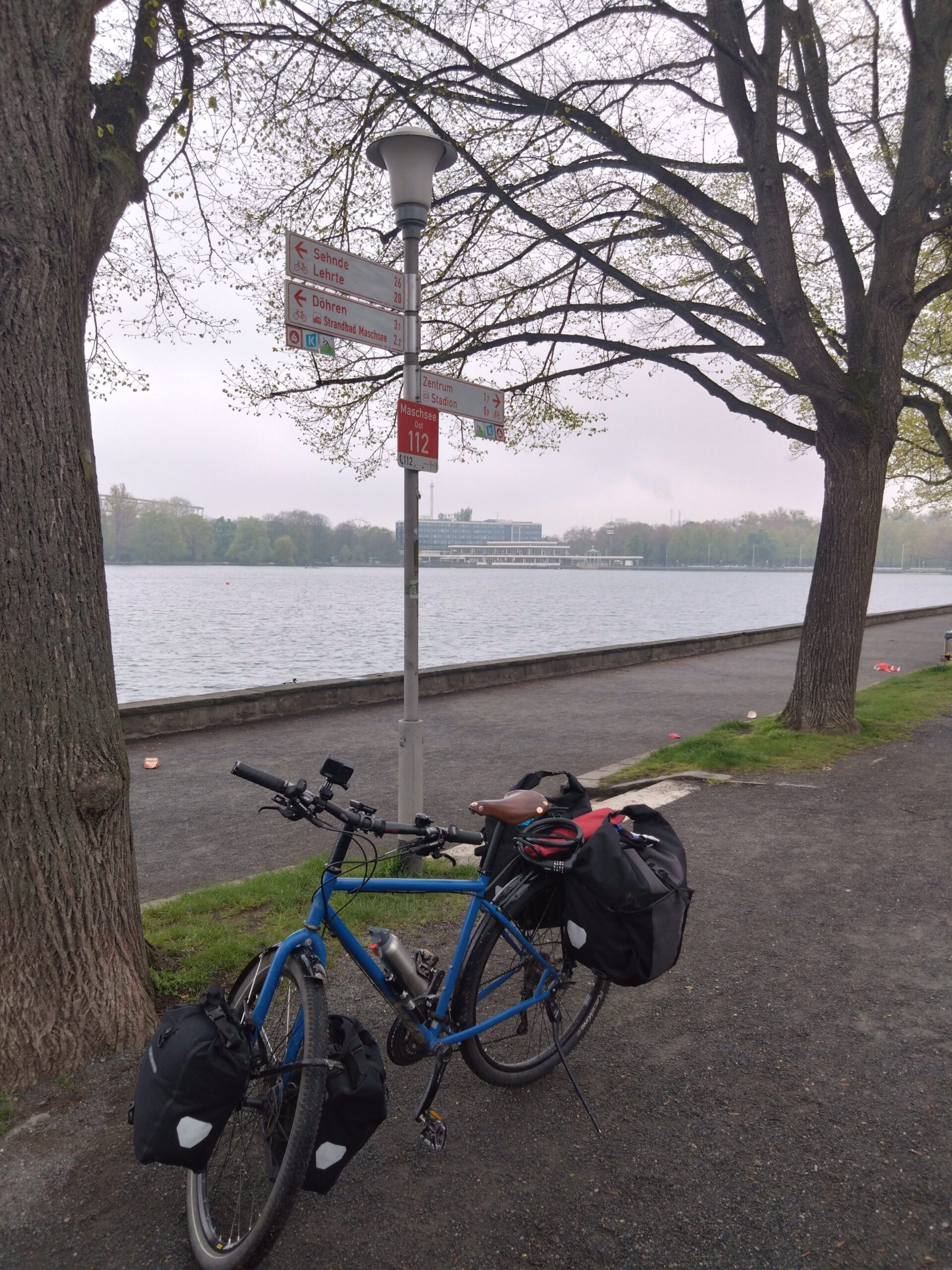 From there I followed the Leine upstream, a very nice way of leaving Hanover.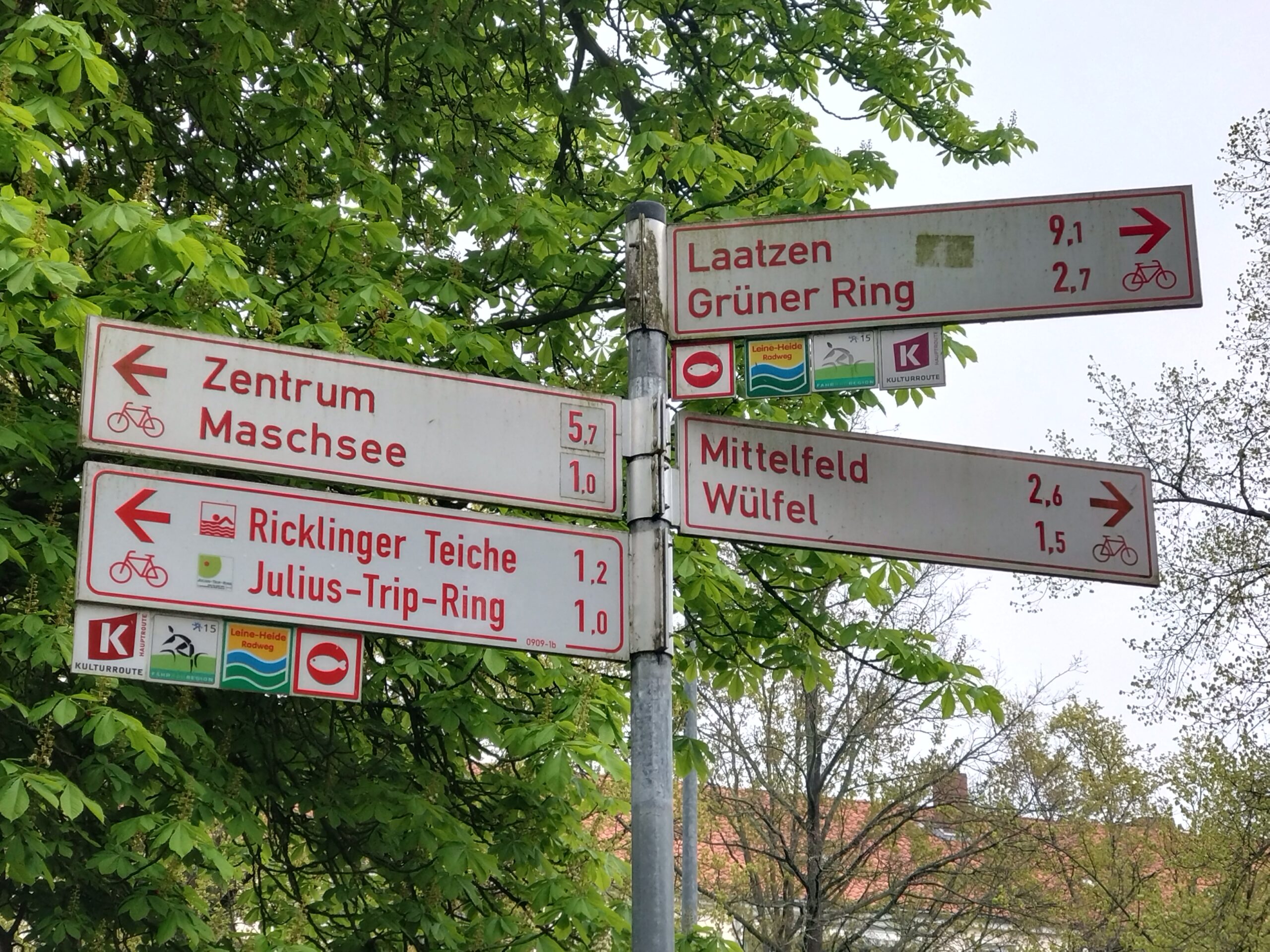 There were some broad and some interesting bike paths on the way
As there were few other cyclists I saw quite a bit of wildlife, including hares, mice and various birds, including storks.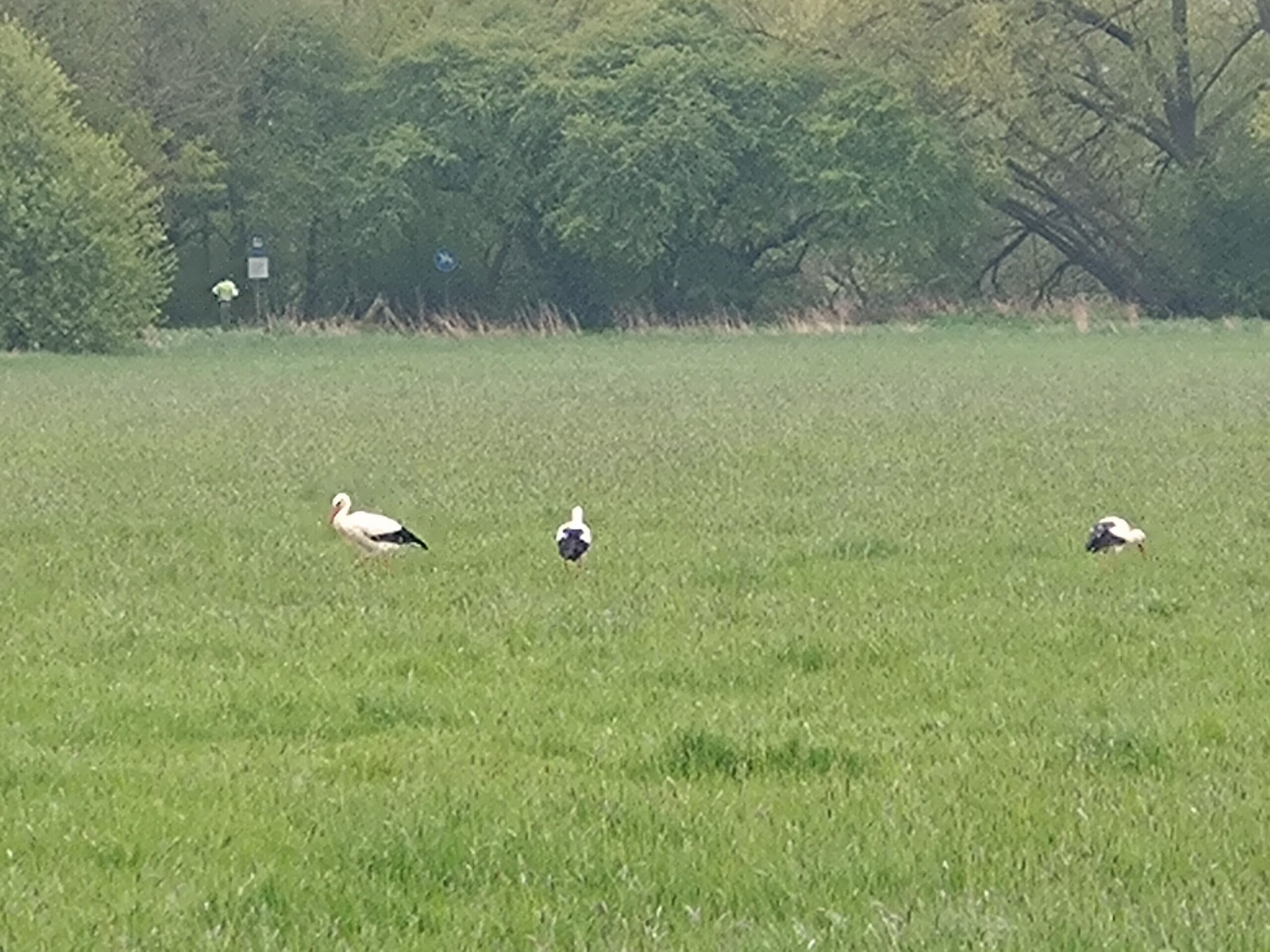 I had heard that the Marienburg was one of the inspirations for Disney, I can see, why.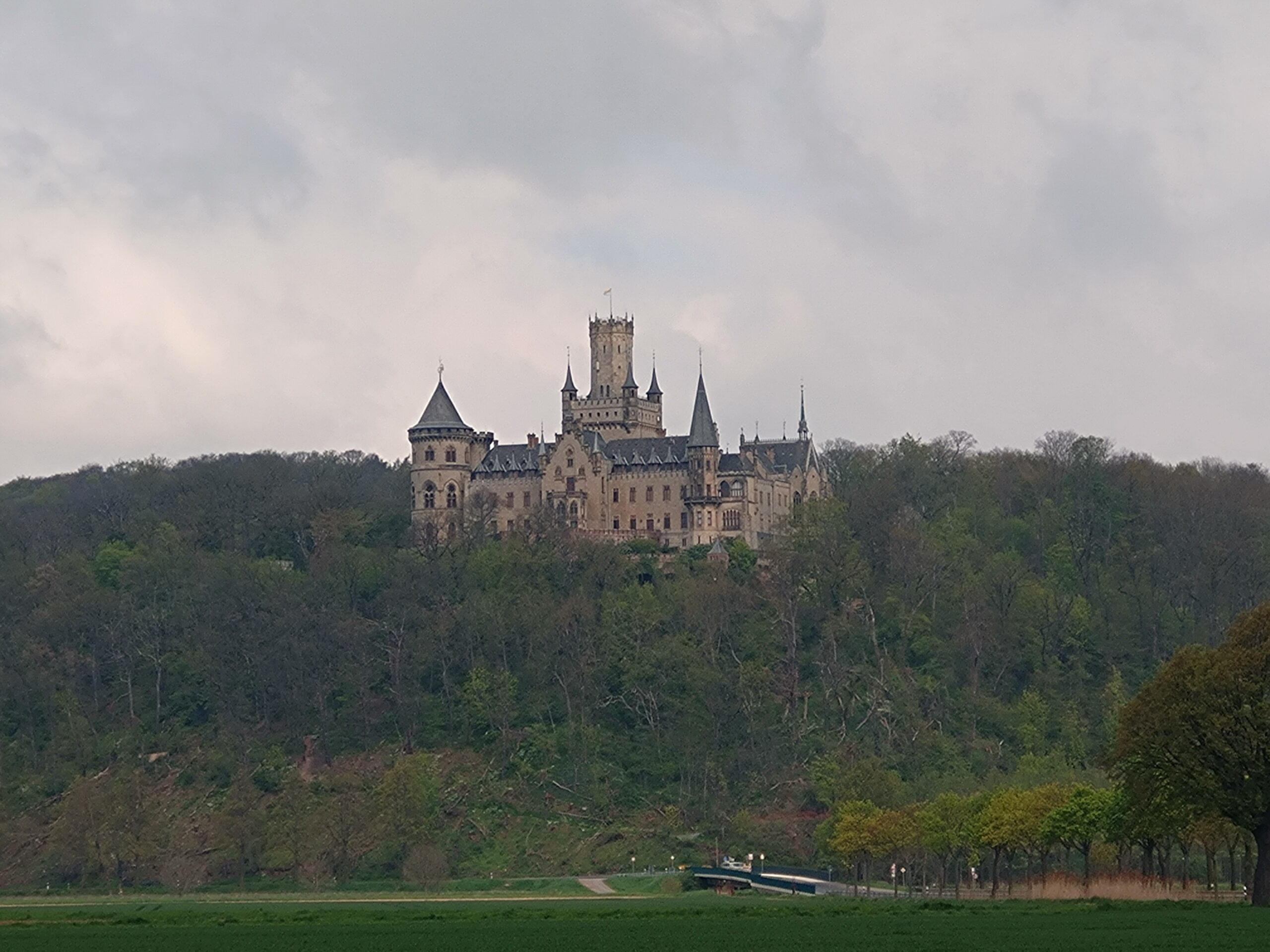 I had lunch in Gronau, and as I continued, it felt like I was riding a sofa – a slowish puncture. As I was still exhausted from the previous three days I looked for a bike shop with the help of Google. Fortunately it was not far, but at first they did not want to help me. Then they saw the quality of my bike and made an exception. So just before their closing time I could set off again.
My goal for today was the Landesgartenschau of Hessen, which I was guided to by bikes.
This is the time of year for tulips.
The local hotel had no room for me, so I headed for the campsite. They have little huts, so I went for that luxury. It even has a little heater.
So a fairly flat day's cycling mostly along the Leine.