This was our third night in a row in a different Bundesland, Frankfurt is in Hessen, Obernburg in Bavaria and Wertheim in Baden-Württemberg. Here is when we re -entered Bavaria.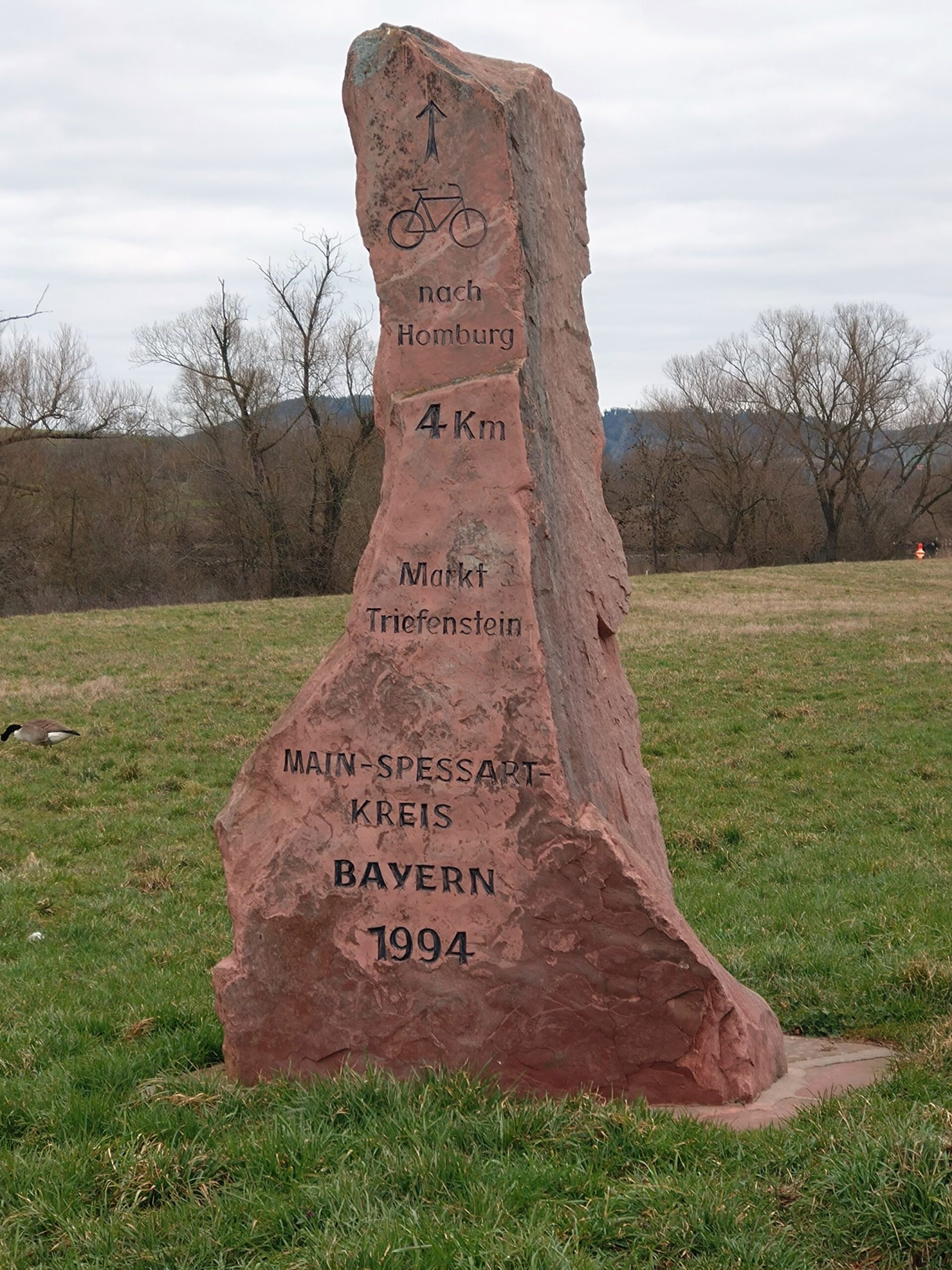 Cold again, and grey. We were wearing basically all our layers. And again we were the only cyclists, which was very pleasant, as we were next to each other and could talk. Again, many castles on the heights of the Main.
We had our break in Marktheidenfeld, in a really dainty little café, in which Phil was the only man.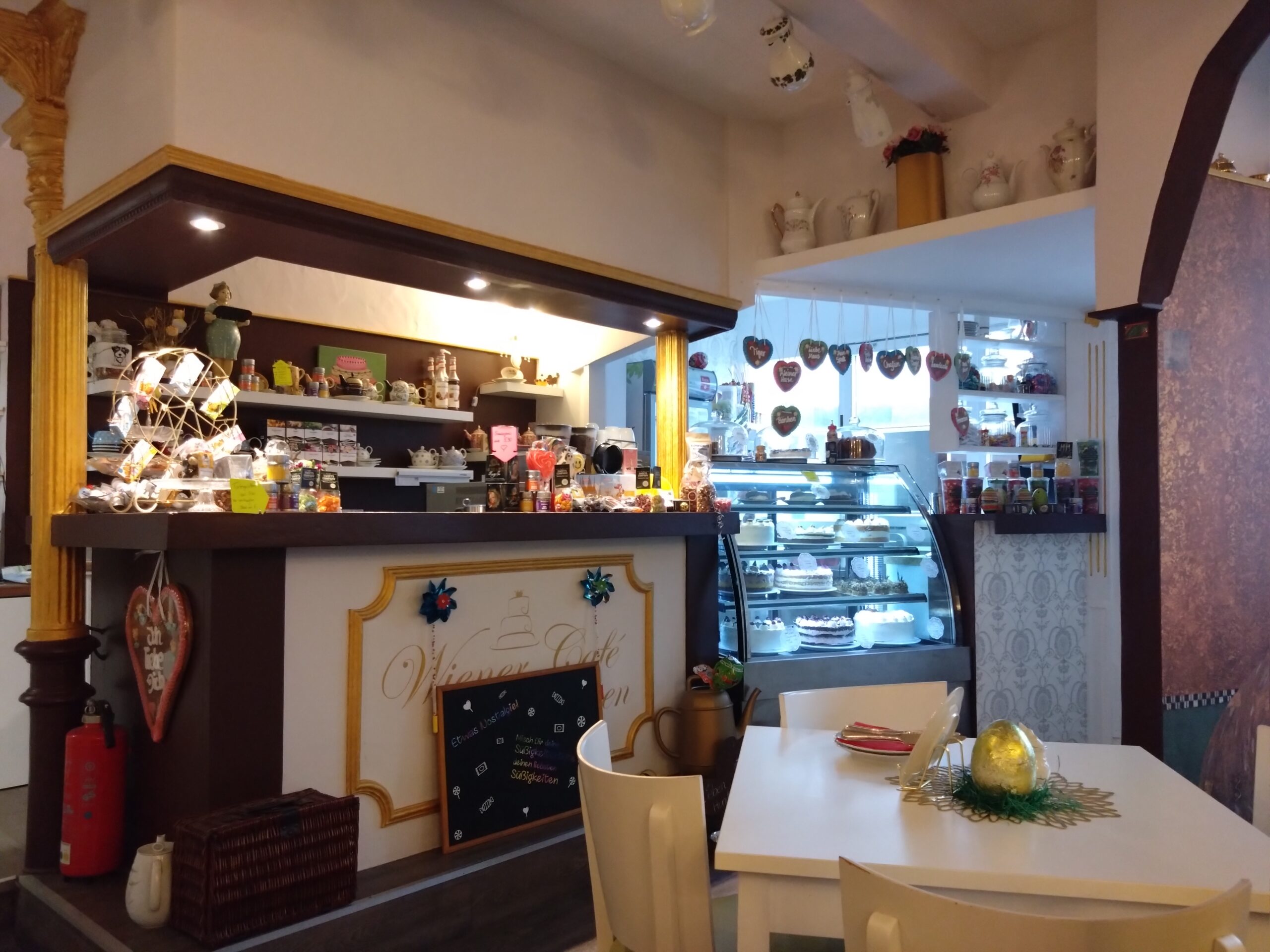 Uneventful trip to Lohr, and luckily everything went well on the trains. Got home to Ottobrunn in the light. Great little trip, can only recommend the Main cycle route. Good paths ( hardly any gravel), lots to see and do, plenty to eat and drink.