Slept really well in the private garden, had eaten all our non-cooking food in the evening, though, so had breakfast st a bakery in the village.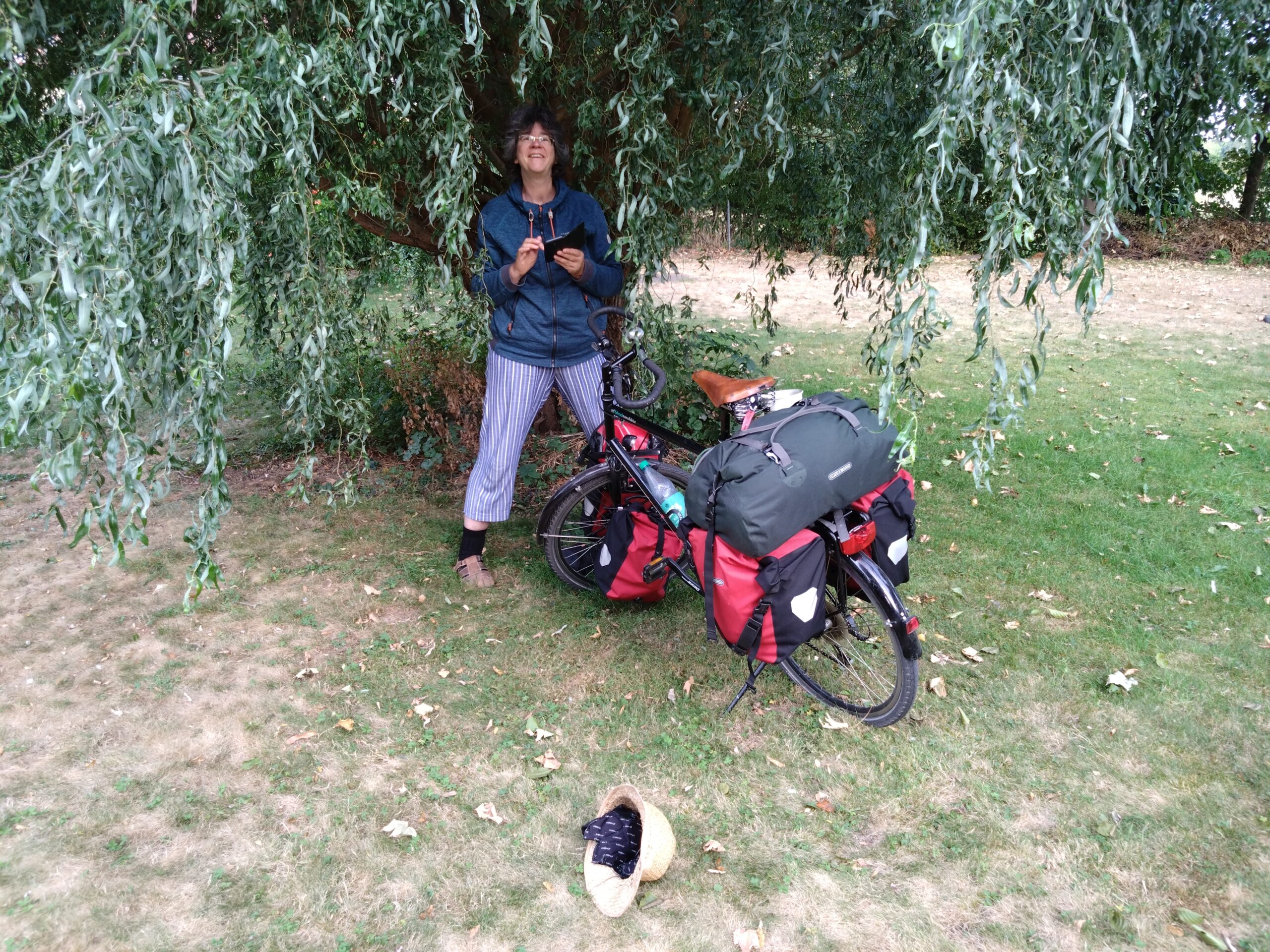 The route to the Steinhuder Meer took us through Loccum with its apparently famous monastery.
As Elsa still takes a lot of pictures, our progress is comparatively slow – great way for me to reduce my pace of life!
We arrived at Mardorf just in time to buy a few vegetables on the market and then had lunch outside their village museum. There are at least three campsites here, so this time we had a choice. We put up our tents after lunch and later in the afternoon set out on a tour around the Steinhuder Meer. Ulrich, a Green Kreisrat from here, had recommended that
The 'coast' of the Steinhuder Meer is very varied, a lot of it is still moor, although a lot of peat had been cut here. We saw lots of ducks, geese, herons, great egrets, and I believe I caught a glimpse of a sea- eagle to top off the day.
As the weather, sunset and atmosphere were so great, we had dinner in one of the restaurants along the lake and only returned to the tents in the dark.