Today I was really pleased that I do not have rim brakes on this bike – it was quite a lot of downhill in very wet (and sometimes muddy) conditions. That is what the Saarer Berge/Zdarske Vrchy, which by the way seem to be a downhill as well as cross-country skiing area, do for you on a wet day. I suppose that also explains the nearly 850m up and down.
I really enjoyed going through part of a nature reserve,a s well. The wooden board walk was so slippery I was glad that I was made to push the bike.
I came out of the woods a few km from my destination for the night when I saw this interesting cloud formation, and guess which side I was on?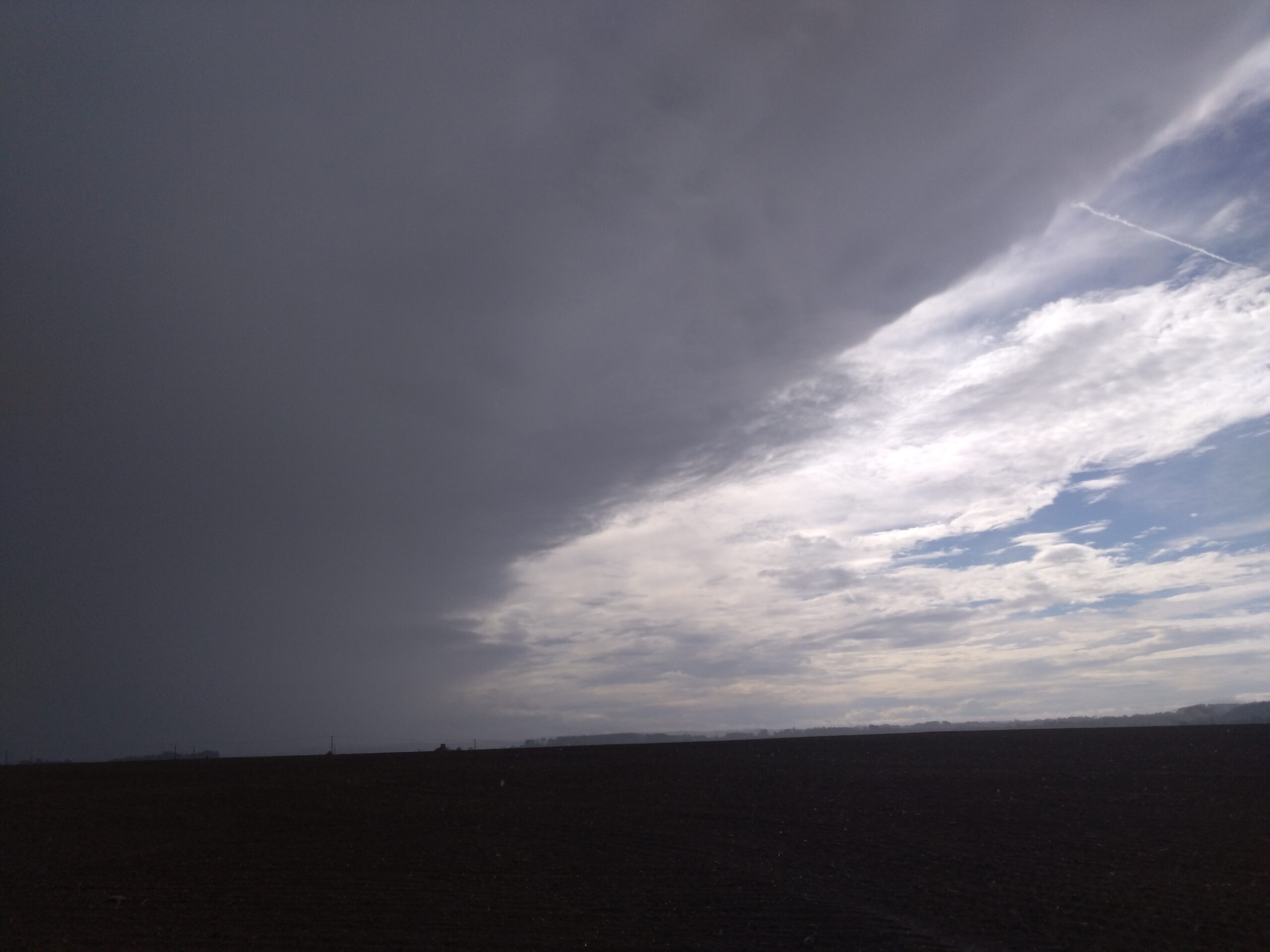 Again I think this mountain range is really beautiful, but that was difficult to ascertain during the deluge, and I also could not take many pictures. Typical, though, I had originally thought I would spend rainy days in museums, but I only saw one in the last couple of days, and that was open air – needless to say I did not go there.
My hotel room for the night was the first one in ages that also had German language TV, the only channel being ZDF, but at least I have caught up on the news again.