Funny, how every day starts with breakfast, but it is a very important meal for cyclists – this time in a cavernous hall, that seemed far too large for the hotel.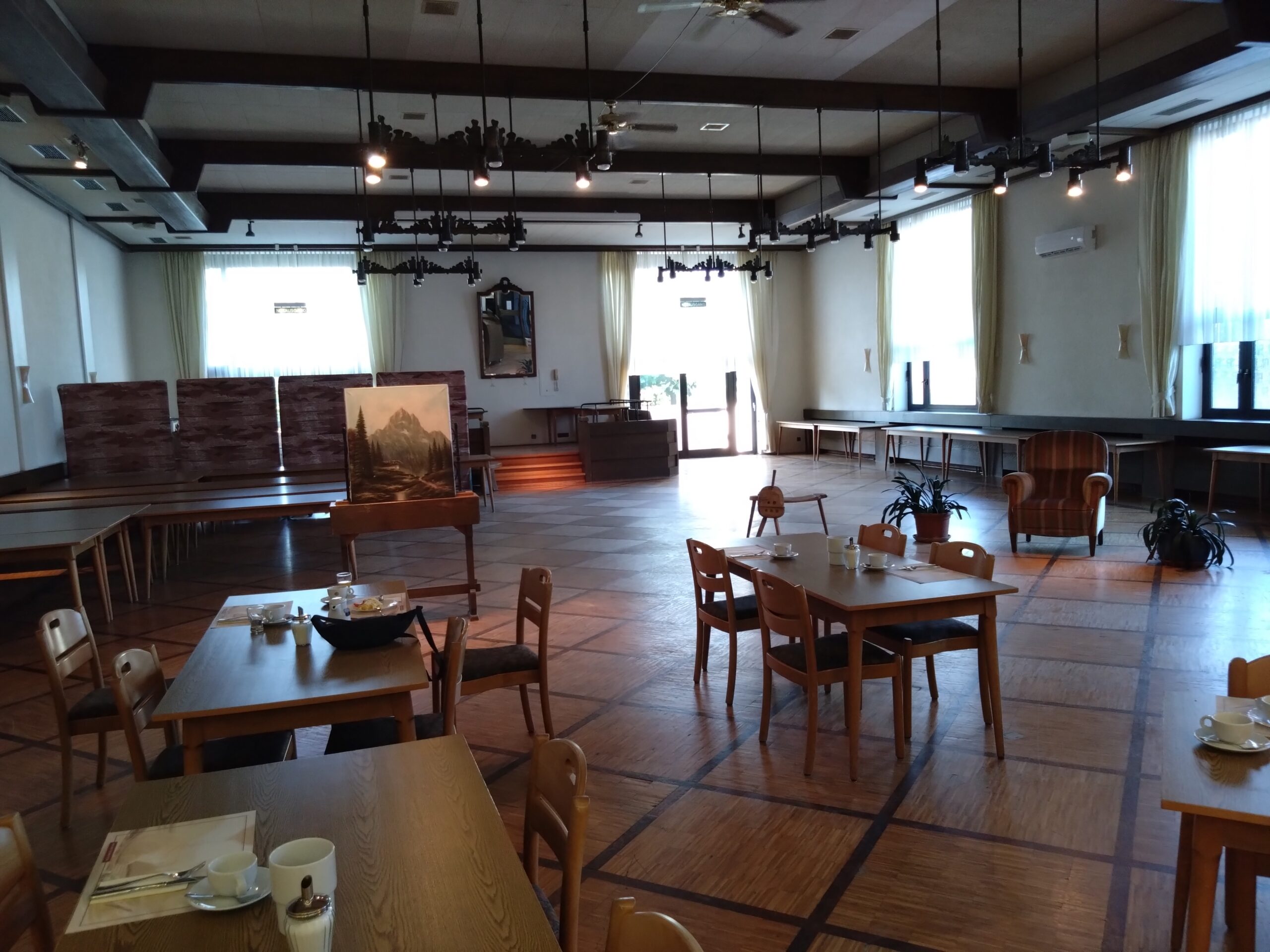 Lex' and my main aims for today were to have a look at Speyer and understand some of its history, meet up with one of Helena's long-standing school friends, and meet up with Phil in Mannheim – all achieved.
The bike path on top of the dam along the Rhine was as pleasant as the last few days, often a bit of shade, which was very pleasant. I realised, that since the beginning of my bike tour I have not had a day at under 30°C, and according to the weather report that is set to continue – ah well.
The centre of Speyer is beautiful, but the main attraction for us was meeting up with Vera, Helena's school friend. We met the whole core family for lunch, the daughters being just a little older than me. I was amazed, at how easy it all felt, partially helped by Vera and Helena having some of the same crockery and furniture… One daughter is a blogger and author of books on motorhomes and trips therewith: www.hin-fahren.de
Alex' last leg with me was again on the Rhone dam, from which you very rarely actually see the Rhine, by the way, to Mannheim. A couple of ferries had been suggested to us to get to the other side, but due to low water levels in the Rhine they cannot go.
Maybe it was too hot, but Phil, Alex and I were not particularly impressed with Mannheim – apart from with its grid pattern of streets and different address-system (block-wise). I will probably not see my son for 10 weeks or so now, and the next time Phil is hoping to catch up with me is in Hanover, so in about 2.5 weeks. Thank goodness for modern communication technologies!