I forgot to report two things form yesterday:
– While cycling on one of the Rhine dams in France we saw two motorcyclists racing along the bottom of the dam on a dirt track, which were followed by a police car on the top o the dam (tarmacked surface) in such a way, we literally had to jump out of the way – not undangerous on the top of a dam… It felt a bit like we were extras in a film, but I did not see a drone.
– It was windy, and it was in our face. Alex asked me to write about the head-wind, as it also continued today. It frustrates him, as in principle we are going slightly down-hill all the time, but it is still an effort.
The day started well, we got going, a local told us about the best route, it was not too hot yet – nice! But then we did not see anywhere to have a break and a drink for nearly 40km, we even looked in the village of Leimersheim, so Alex got a bit grumpy. After we drank a litre of soft drinks at the brick-museum near Germersheim we both felt better.
The level of the Rhine is very low at the moment. As we cycled through the flood plains, we noticed how the reeds were suffering there as well. Luckily a lot of the big trees still had their leaves, so we actually had shade some of the time.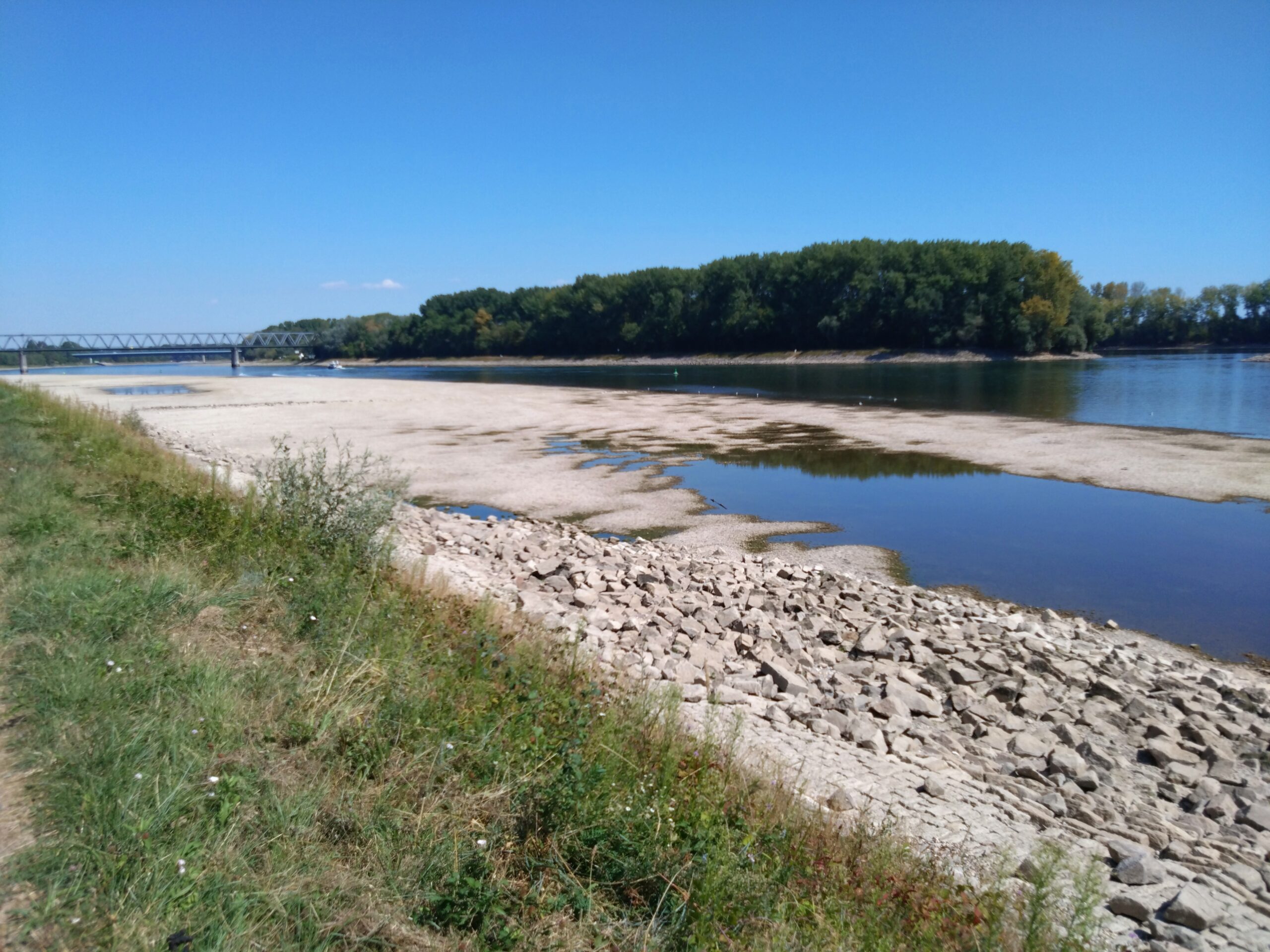 Germersheim surprised both of us a little, it seems to have been an old garrison town, and a lot of it is still standing. So we walked around a bit and had a look, quite impressive. We discovered the German museum of road , bridge and tunnel construction, which we spent the hottest part of the day in. Not bad, as it was in an old building with thick walls, and actually very interesting! Even Alex read most of the explanations.
The heat was really gettin to us, so we did not go too much further. The hotel we found is closing tomorrow for holidays, so for a change we were lucky.