I am learning a lot about geography this trip. I thought I was cycling up into the Tatra, turns out I am now in the Beskid mountains, part of the Carpathians… Anyway, high enough up to be a skiing region. My hotel for the night is its own little ski resort, I look out over a ski lift. The bike is parked in the ski-room.
The day started off well with my first ever suspension bridge with steps in it. In situations like that I can tell how heavy the bike is.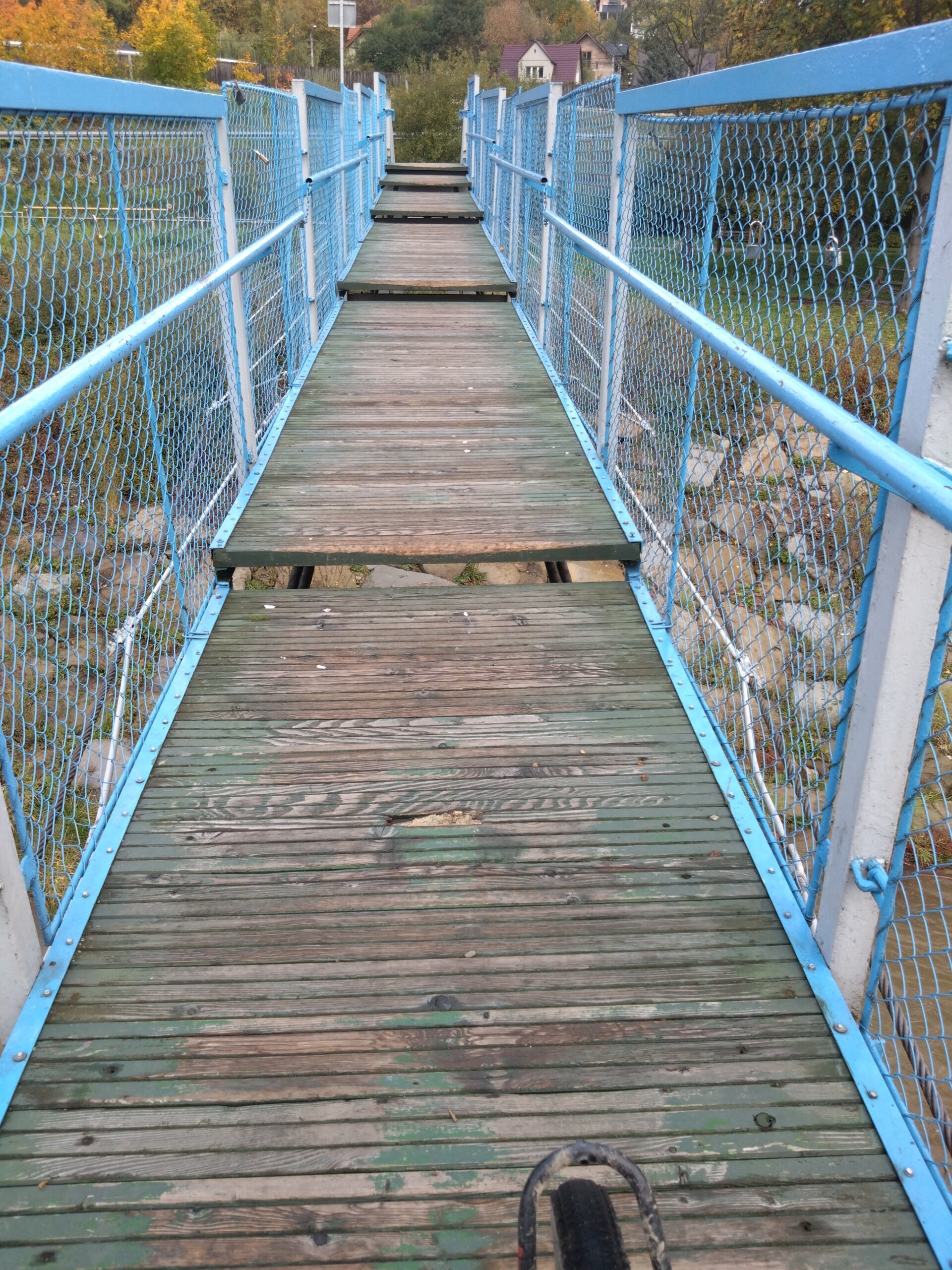 I would have liked to get a bit further, but the next accommodation is well over the border, which would have been too far. So I enjoyed the pool, jacuzzi and sauna, instead. I thought after over 650m of climbing, some of which was unfortunately on national road 7 (my constant companion) with lots of lorries and busses, I thought I deserved that. Unfortunately again I did not have very good views, as it was raining quite a bit of the time.
I had lunch in a very rustic restaurant, the waitresses were in local traditional skirts, all very alpine, really. The guy I am posing with in the selfie is a cardboard cut-out, in case you were wondering.
And I saw another fine example of a wooden church.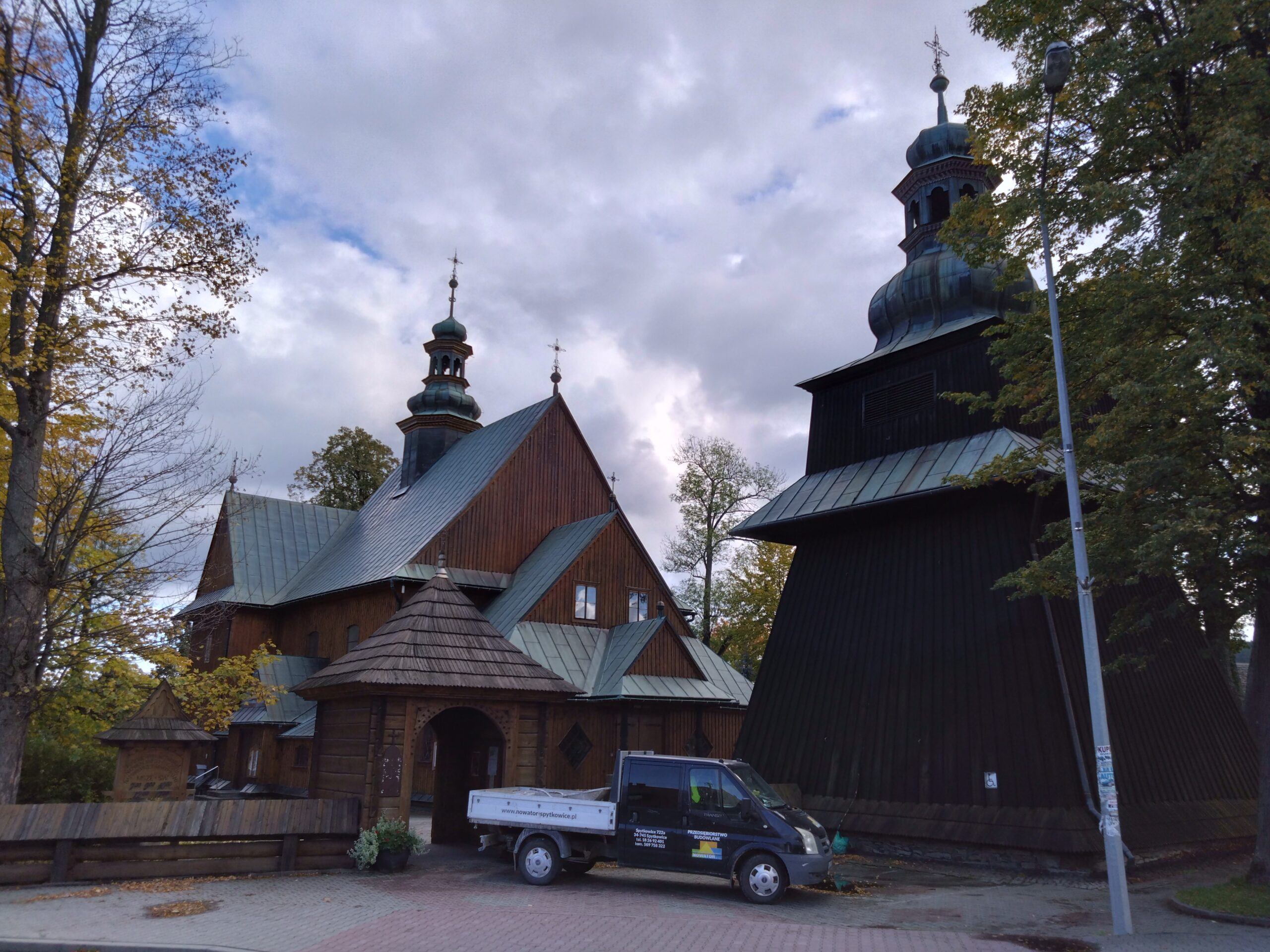 Again no TV I could understand, so I actually did 'office work', i.e. e-mails. At least the WiFi is good enough here. Tomorrow I should be in Slovakia, after a bit more climbing. I am in kind of a high valley here.