It rained on and off all day, but hey, that seems to be the weather at the moment. It did mean that my hands got quite cold, this combination of cool water on cool skin does wonders, so I bought myself some long-fingered gloves.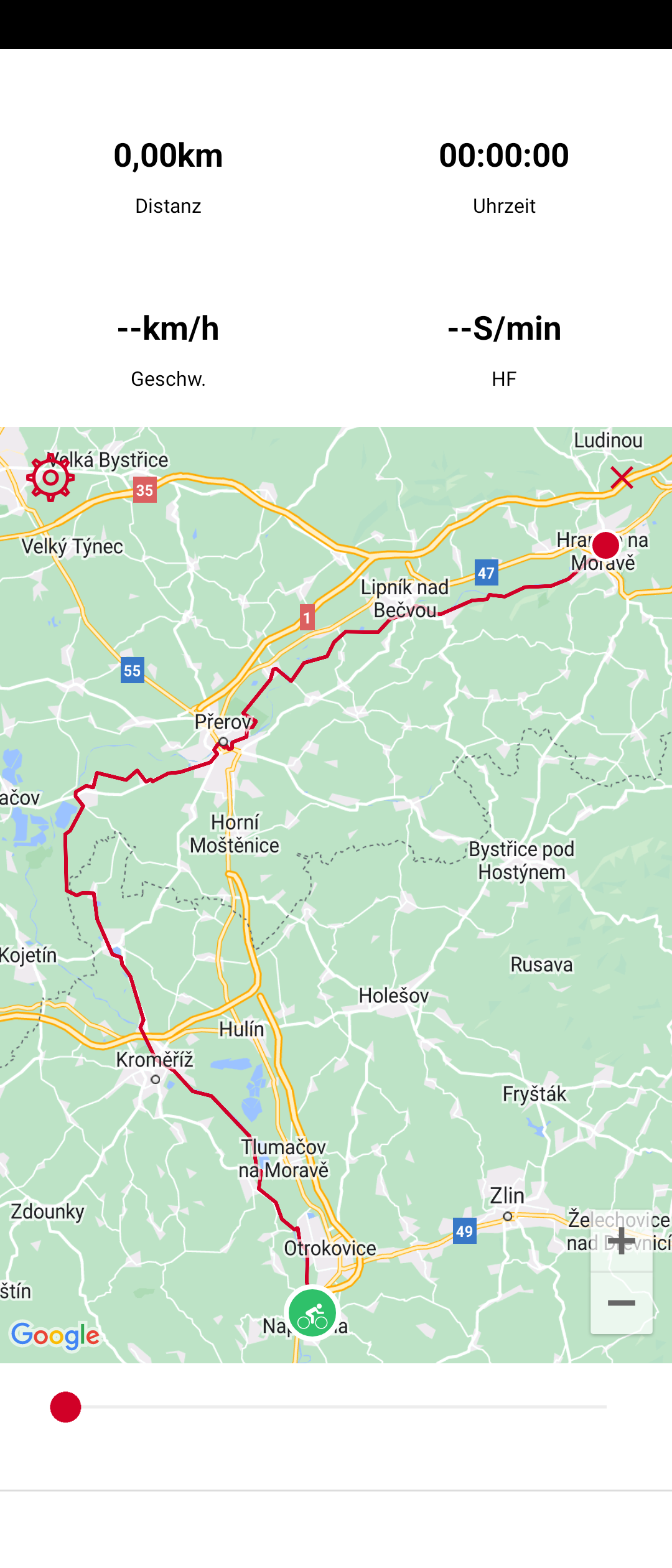 The route today was really for relaxing, flat, along a river, good road/path surfaces in general, and the wind behind me sometimes. Did not really see many places, apart from pretty Prerov, where I had lunch (and bought the gloves).
The first hotel I went to in Hranice looked ok, but unfortunately had no space for me – this time I was wondering whether it was because I was a cyclist. The receptionist sent me to another hotel, which is where I ended up – it is awful! I am in an 'apartment' with shared bathroom…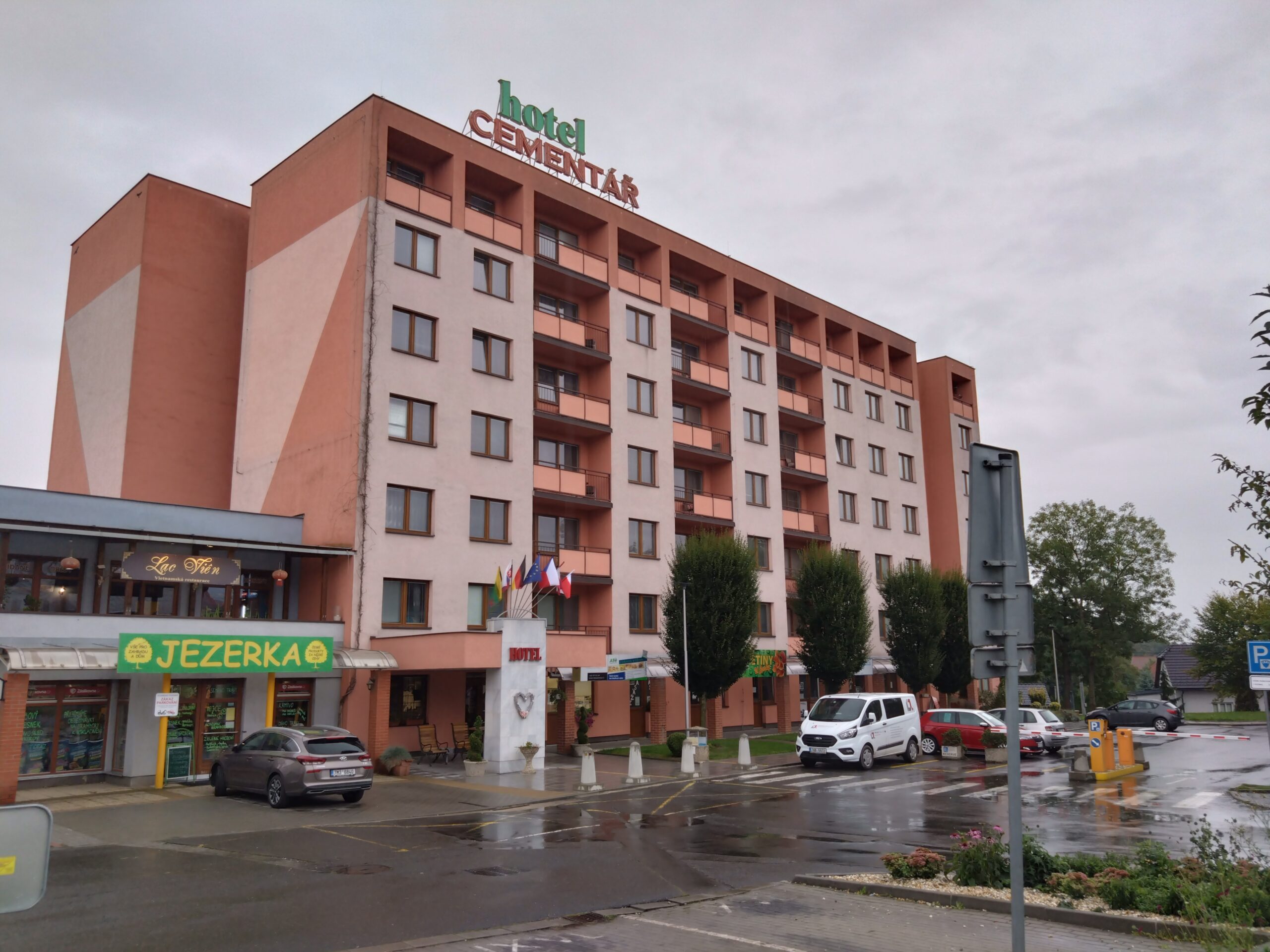 The town itself has a nice centre with pretty arcades, and dinner was traditional – I finally got dumplings (and beer, of course).