The beginning of the day was not great, somehow I was very forgetful… That meant that I was up and down to the room a few times, but much worse: I cycled up the first major incline of the day to the ruin of a castle for a view I did not get due to fog, only to realise I had forgotten my helmet. So I let it roll back down and cycled back a slightly different way, in total only adding 6km, and my legs were warm.
Today was my Roman day, I followed the Roman bike route to the Danube – and there was plenty to see.
First a Roman villa next to the motorway,
then reconstructed parts of the Roman town Carnuntum,
the remains of an amphitheatre,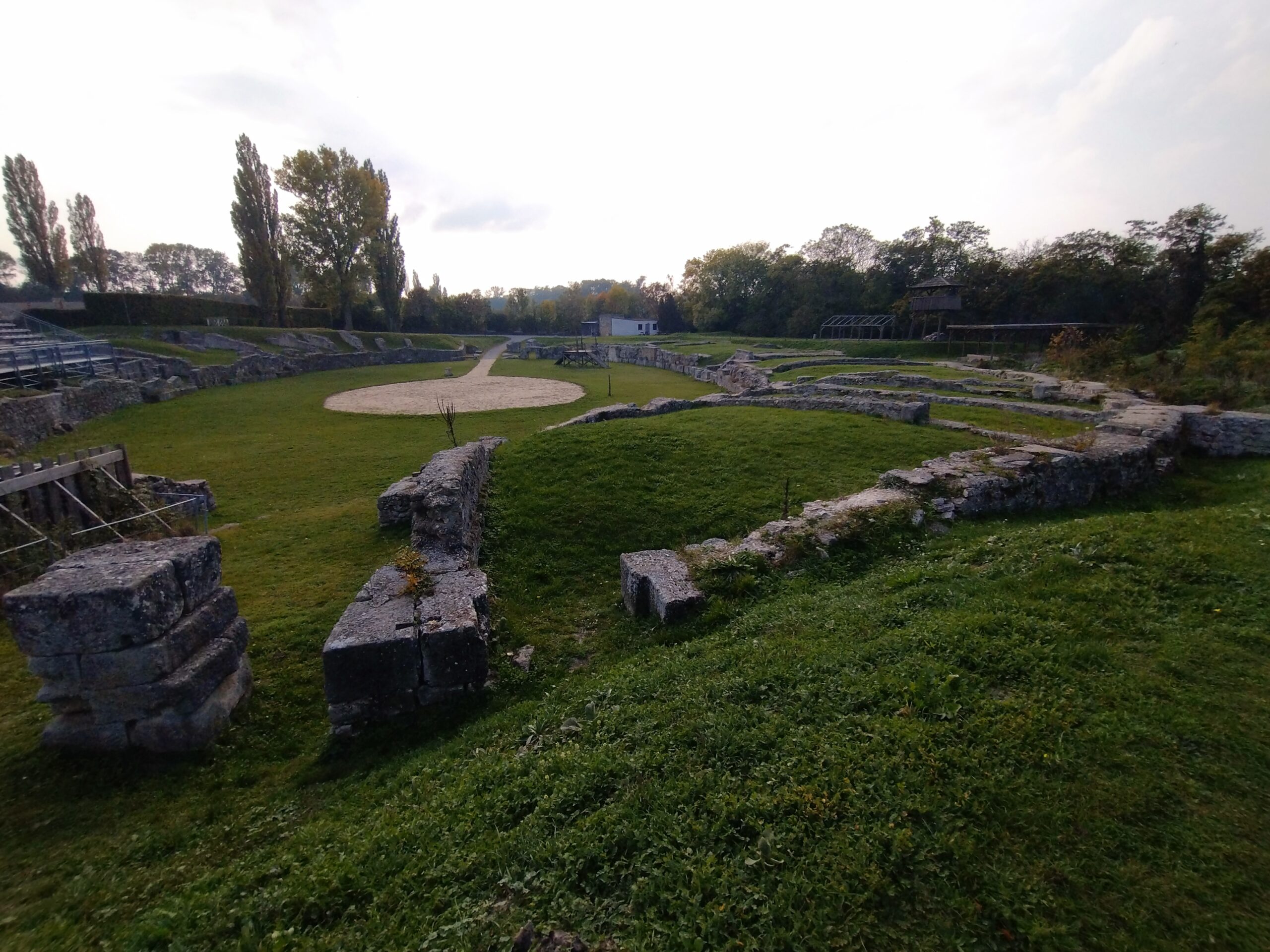 and finally some copies of statues and headstones. I had not particularly thought of it, but the Danube was one of the borders of the Roman empire, and even Hadrian had been here.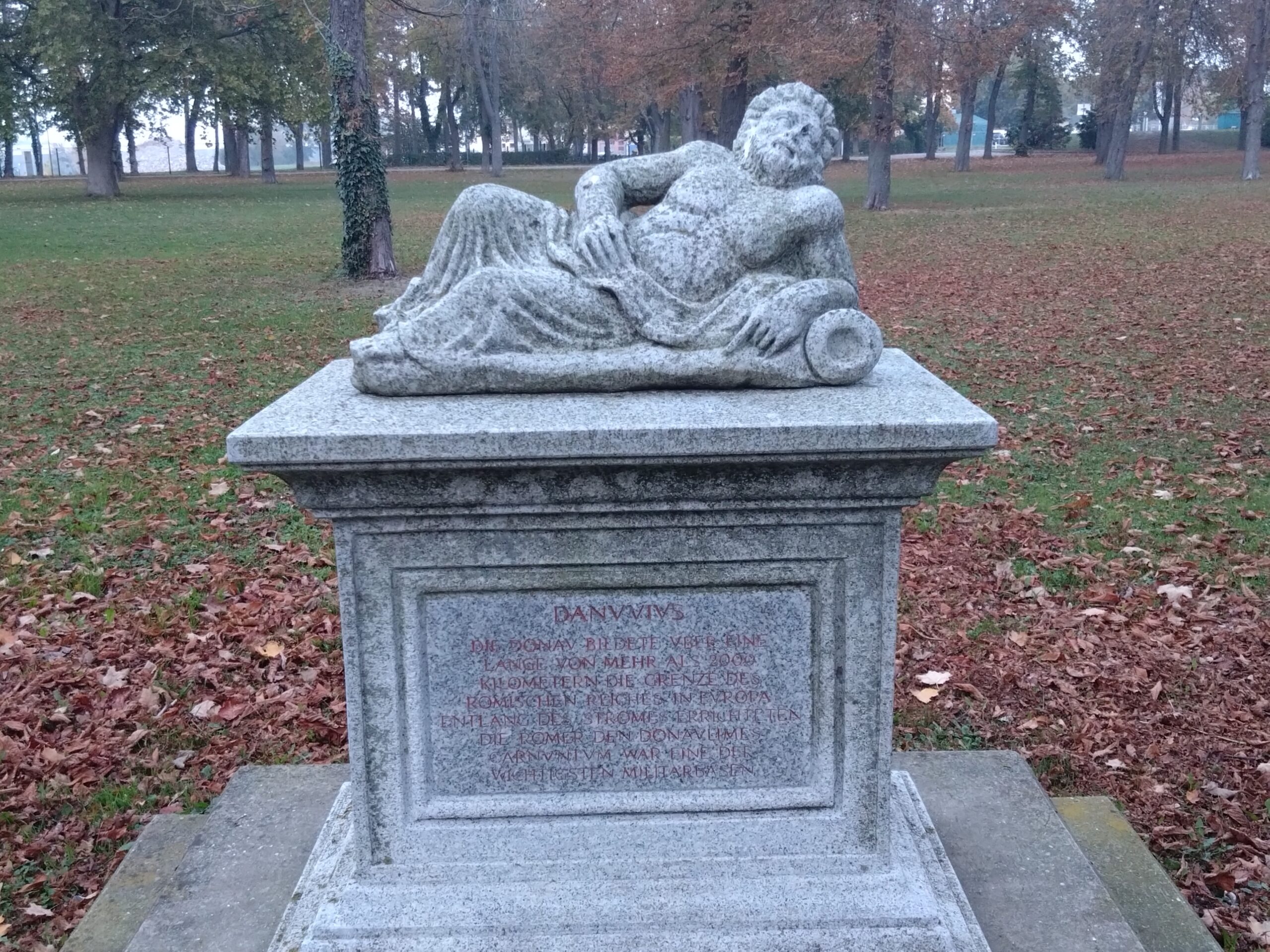 Ended up at the Danube, as planned, and witnessed this beautiful sunset.