Yes, I made the tenth country on my trip! I had only planned nine, but somehow Hungary was so close, that I could not resist.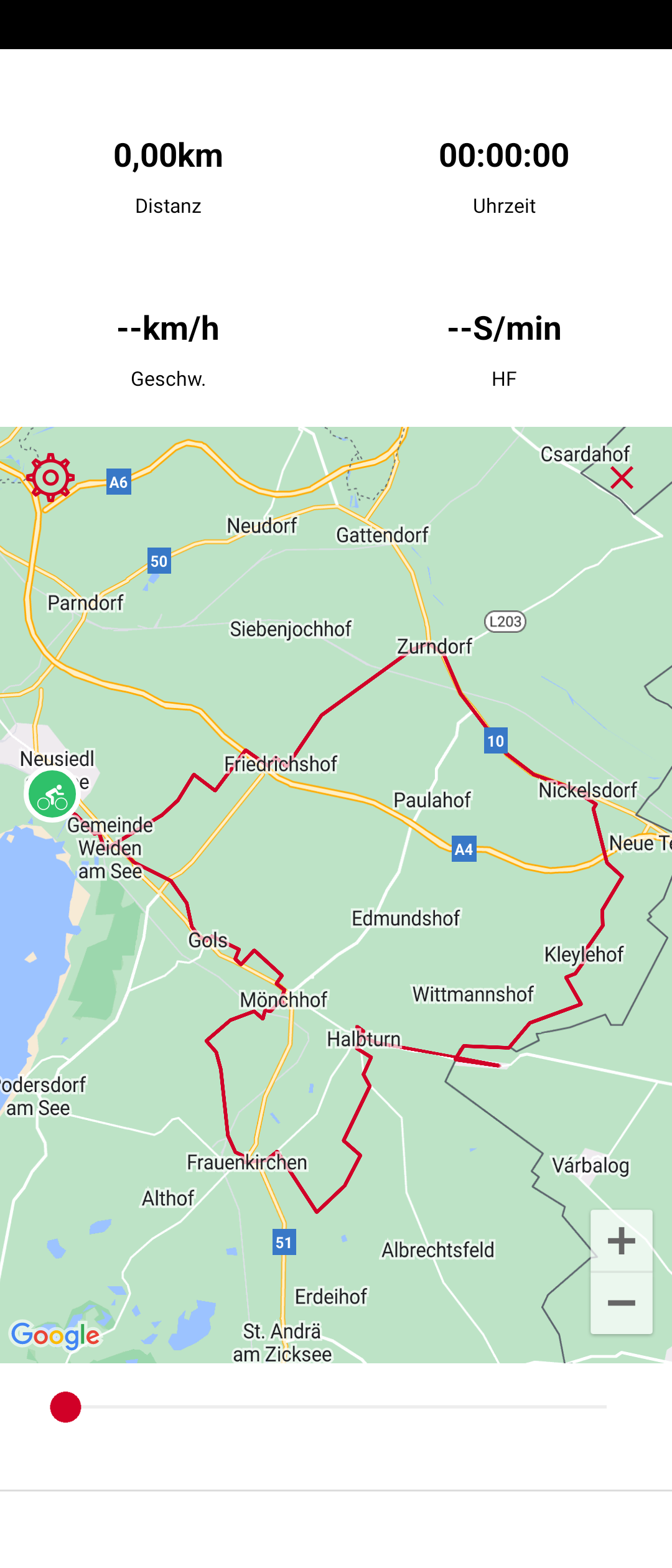 So I decided to stay in Neusiedl am See another night and make the most of the good weather and beautiful Burgenland. This time I navigated only with a paper map and by following the plentiful signposts, which worked well. First I followed the wind bike route, then the Eurovelo 13 (the iron curtain trail) for a bit, then the culture bike route and finally the anniversary bike route. So I had a bit of everything: technology, history, culture, vineyards – wonderful.
On the wind bike route I actually saw a wind generator that also has solar panels on it – great idea!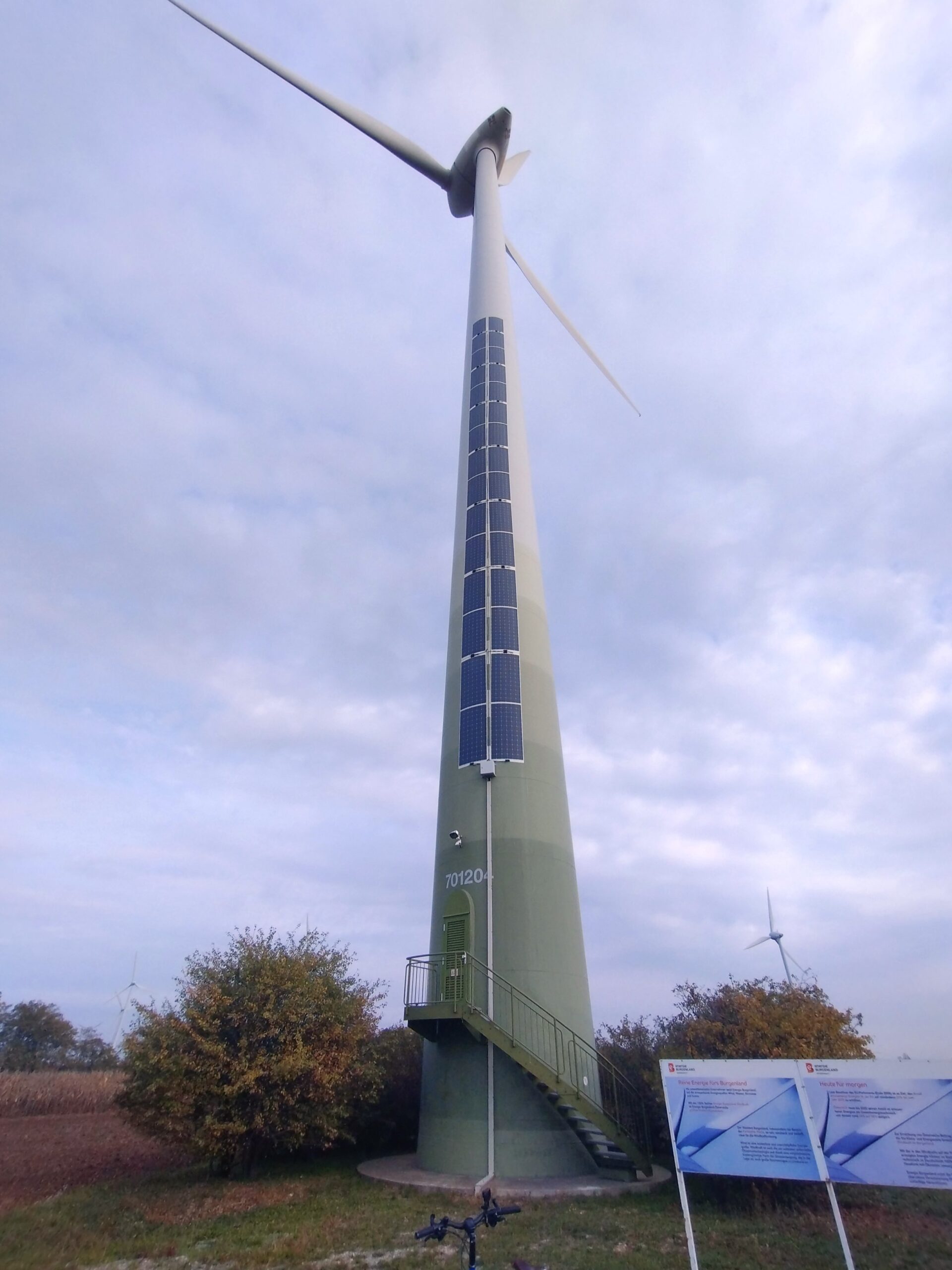 A sculpture and the history behind it on the iron curtain trail reminded me of what happened on the Austro-Hungarian border before the wall came down in Berlin in 1989. The people of Nickelsdorf were really at the forefront.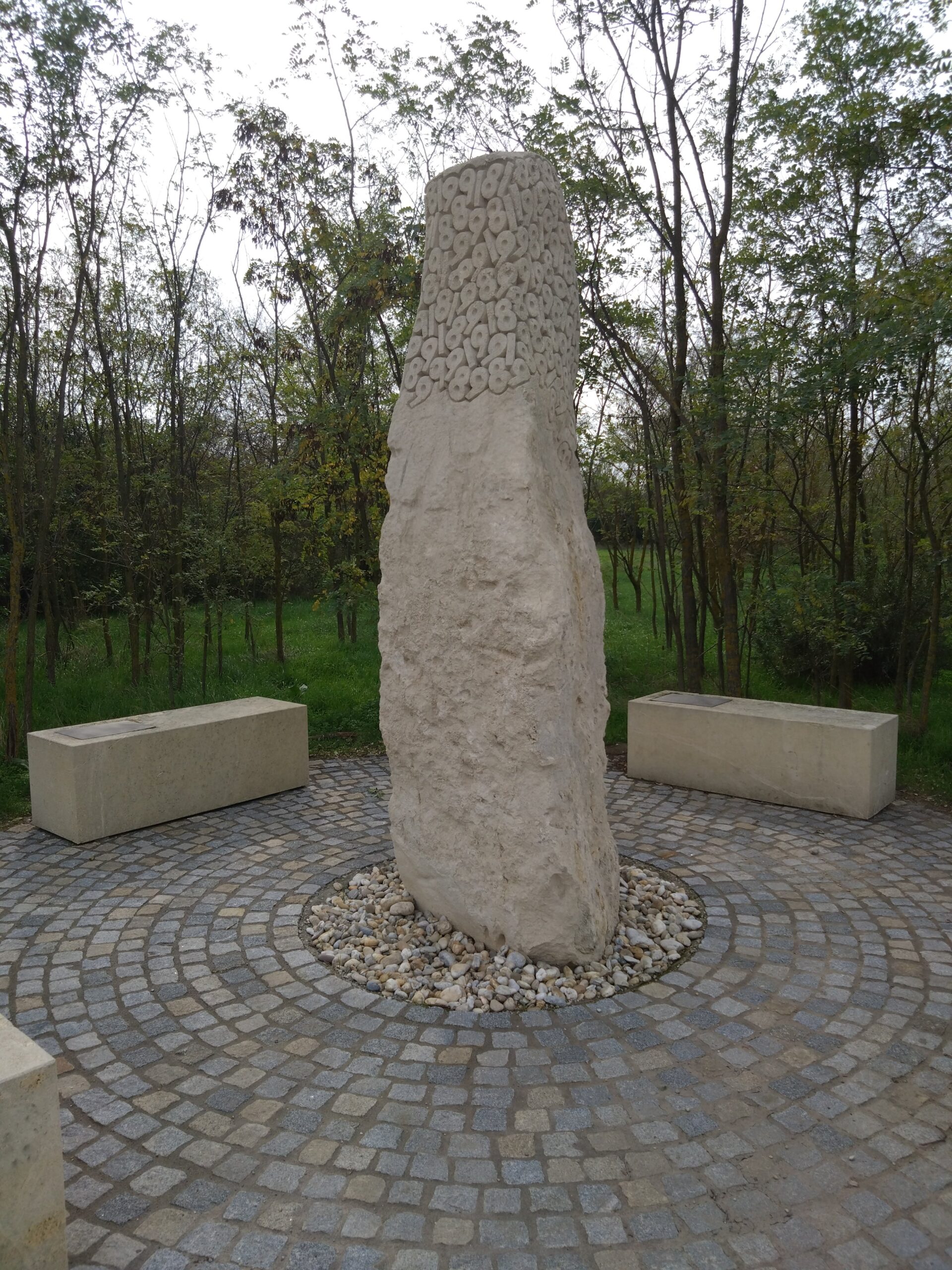 I had my picknick-lunch in Albertkazmerpuszta, and a very friendly dog tried to see, if I might have anything for it to eat – sorry.
The beautiful baroque castle of Halbturn is currently hosting an exhibition of Sisi's dresses, very interesting. The woman was only 8cm shorter than me, but half my weight… She was not happy, though, which I most definitely am!
After having visited the very impressive church of Frauenkirchen I then cycled back through some autumnal vineyards, excellent end of a very good bike tour without much luggage.