Very foggy along the Danube this morning, but as a cyclist that is not a problem, as long as you do not have to share the road with cars and lorries – actually very halloweeny.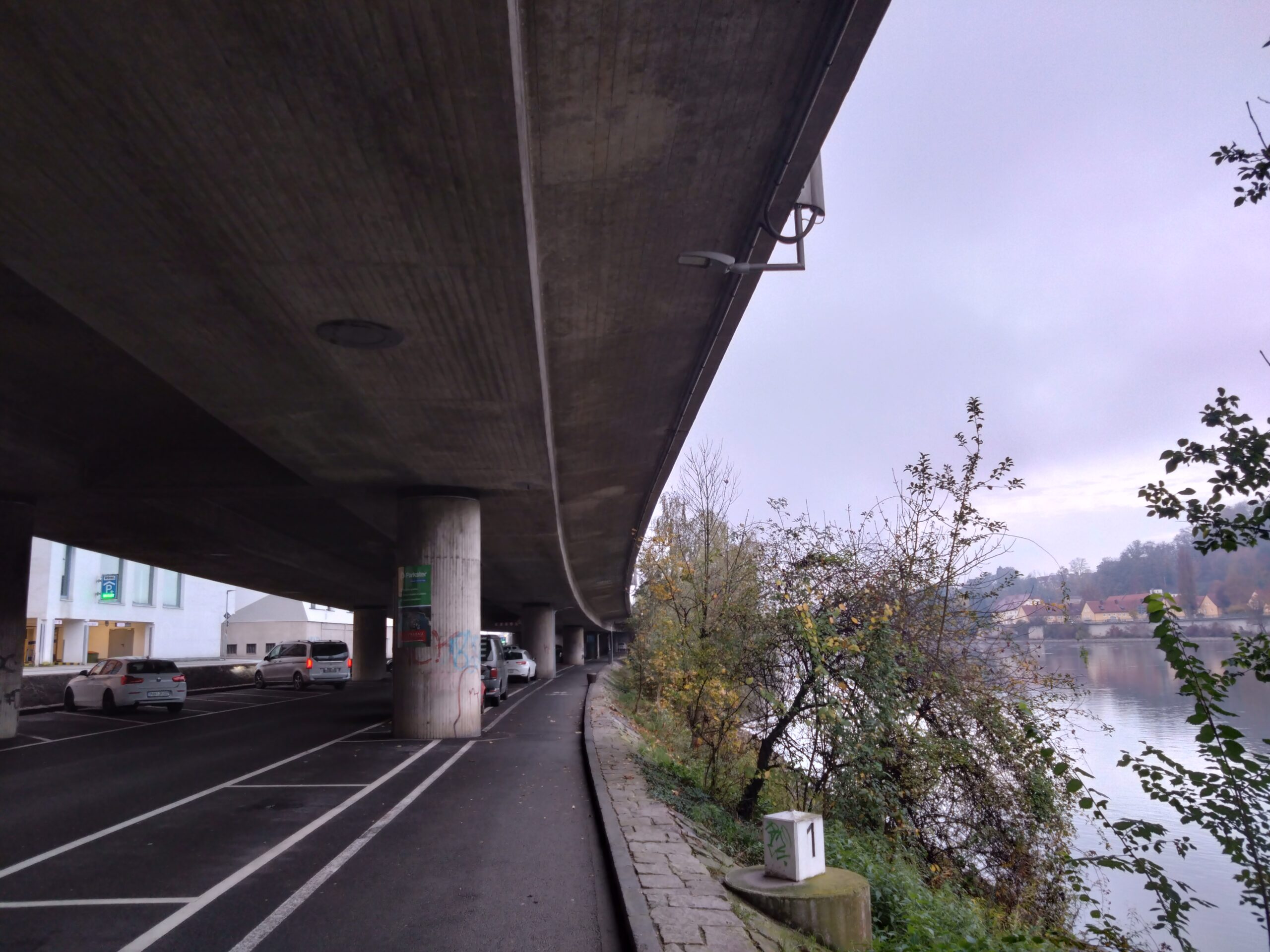 Found my ferry for the day, that was still operational.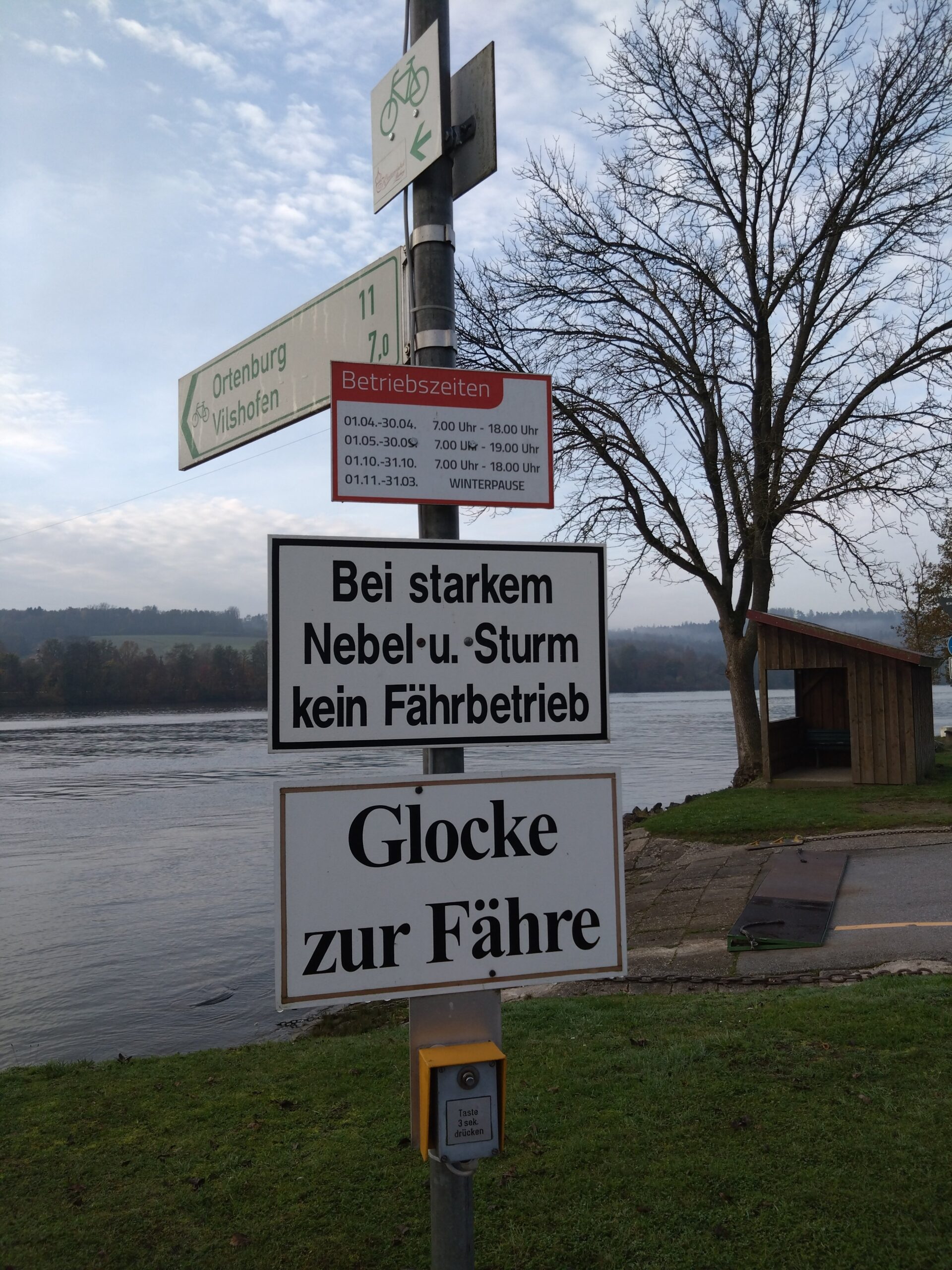 Got to Vilshofen for my first break and followed the Vilsradweg afterwards, nice alternative to the Isarradweg. The only thing was, that I did not find a single open restaurant, and many hotels were closed or full. Even in the place where they record parts of the Eberhofer-films.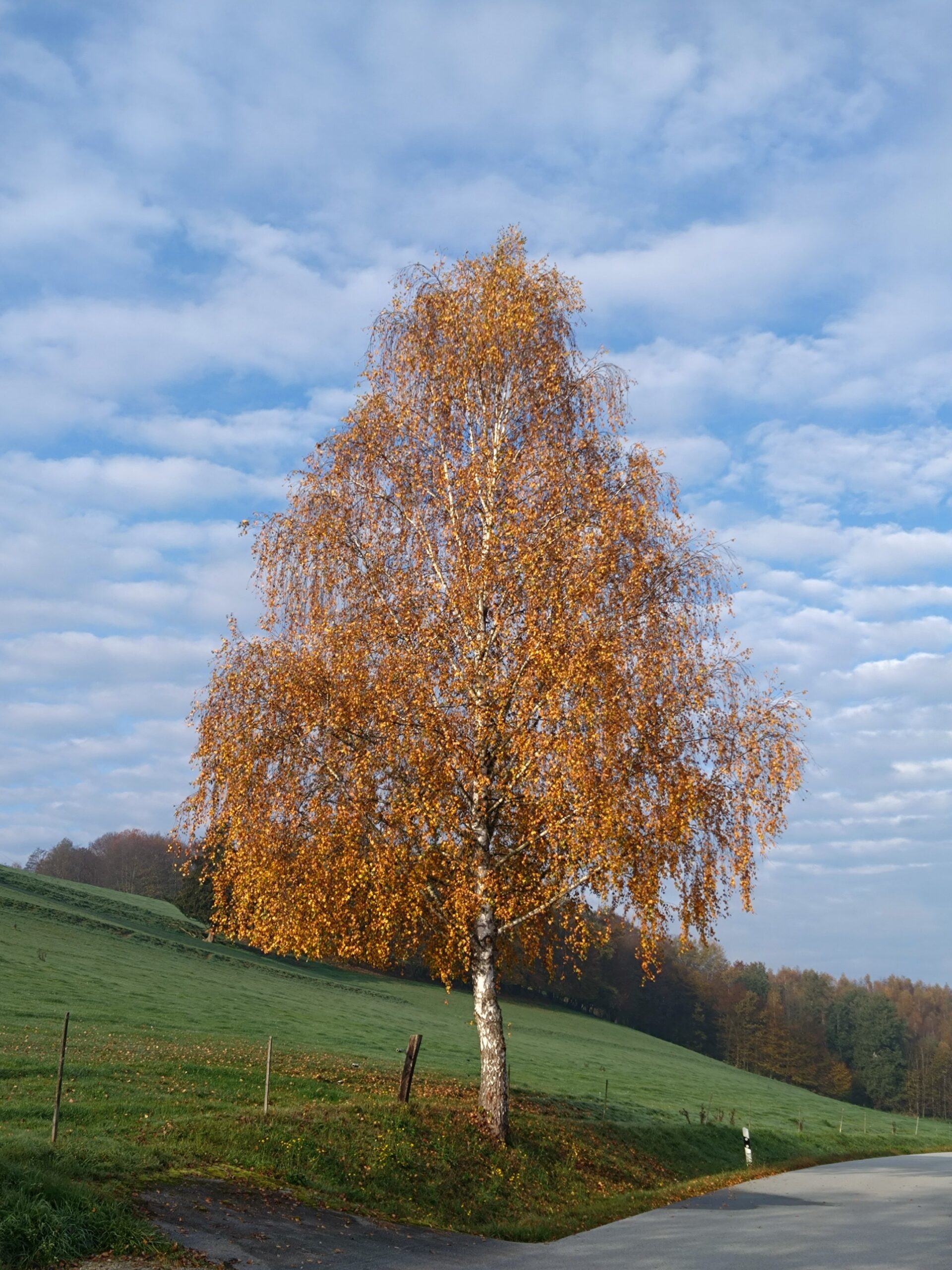 As the weather was excellent for cycling but not for late October (I was in shorts again), I thought I might find something in the next big town… Then I was overtaken by Sieglinde on her ebike, a very chatty local. She was asking me all kinds of things and told me about her ebike-tours, and then enquired, where I was planning to sleep. She told me, there was nowhere in Vilsbiburg, but took me to a local place, that squeezed me in. Again, no restaurants open here, so I am using up my supplies – not a bad thing before returning home.