Phil is on holiday, and I can be very flexible with my work time. There is no snow, so no skiing or Langlauf possible, so we decided to cycle to Bad Endorf and enjoy the thermal pool there.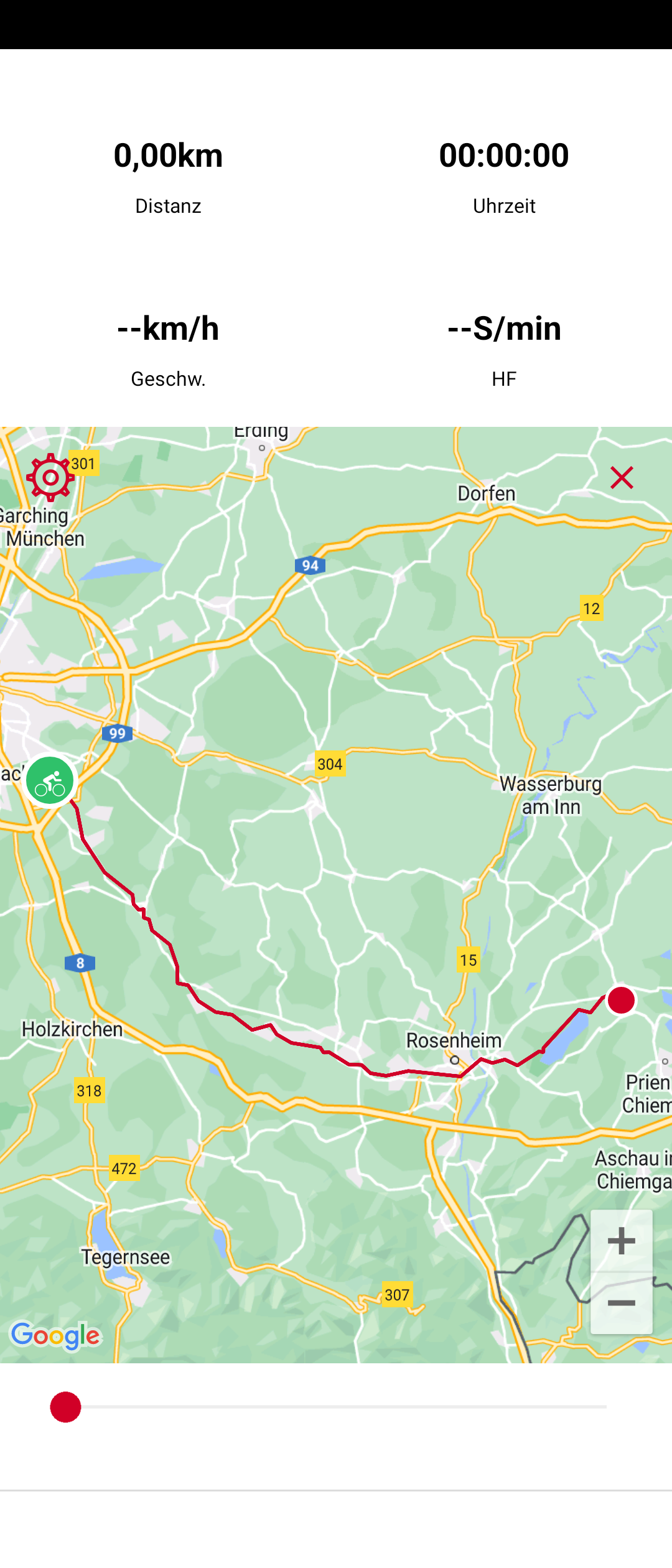 After a couple of hours of work we left heading for a beautiful sunrise.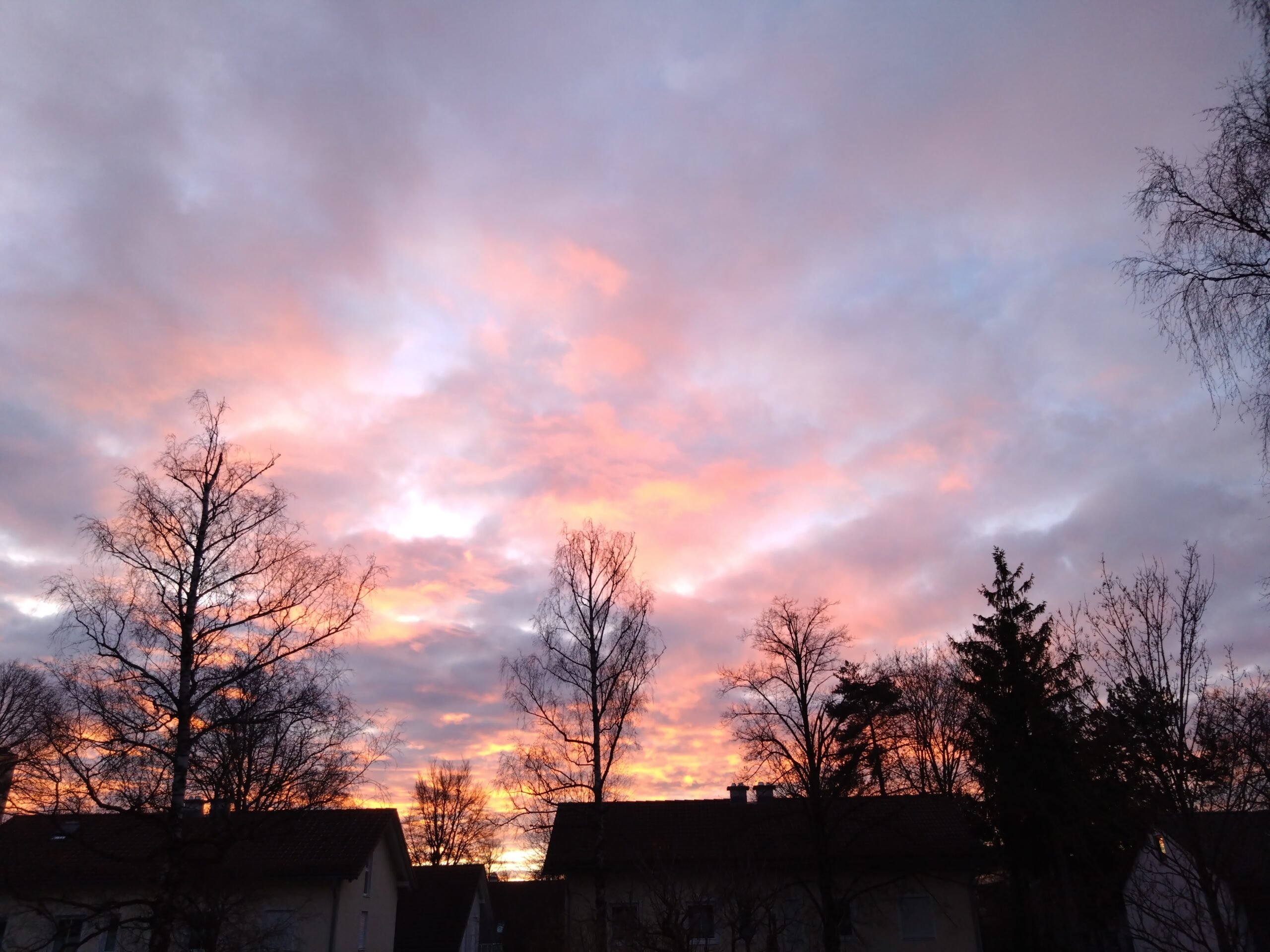 The beginning of the trip was quite well known to us and the first hour or so lead along our S-Bahn line. I had not expected to see quite so much ice on water surfaces anymore, but we were well wrapped up.
We had to cycle over a ridge and then came ot the Mangfall, which we followed to Rosenheim. On the way we had a break at Bruckmühl in a bakery, and saw what a beaver had been doing. In Rosenheim we had pizza for lunch.
Phil had expected it to be flat cycling along the Simssee, after all we were between the railway line (to Salzburg) and the bank of the lake, but it was really quite undulating. I had not realised that so much of the lakeside belonged to private people.
On the North of the lake there is a little moor and information regarding that.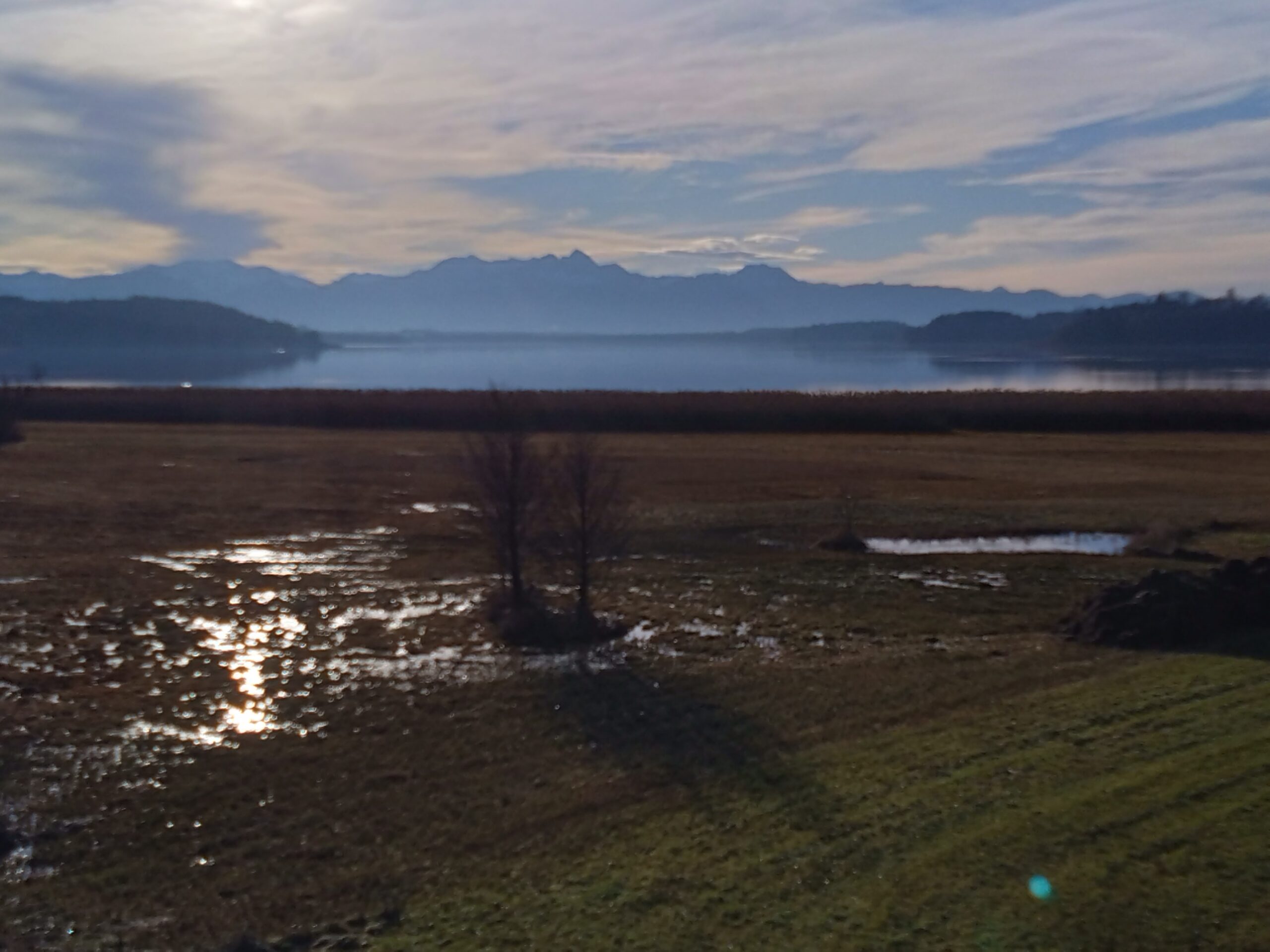 We have not seen much of Bad Endorf, as we went straight to the hotel, which has a tunneled connection to the thermal pool. It was very nice to relax our muscles and joints in the warm water while watching the sunset over the Wendelstein (no pictures, as we were in the water).