Phil and I had wanted to see the Landesgartenschau (garden show) in Freyung all summer, but this is now the last weekend… our last chance. So we took the train to Passau, where we arrived just before 17:00. Not long before the sun sets this time of year.
We had booked a hotel in Röhrnbach, 25km from Passau. I must admit, though, that I had not looked at my planning in sufficient detail: we climbed 530m out of the Danube valley into the Bavarian woods…. Not so good for Phil's knee.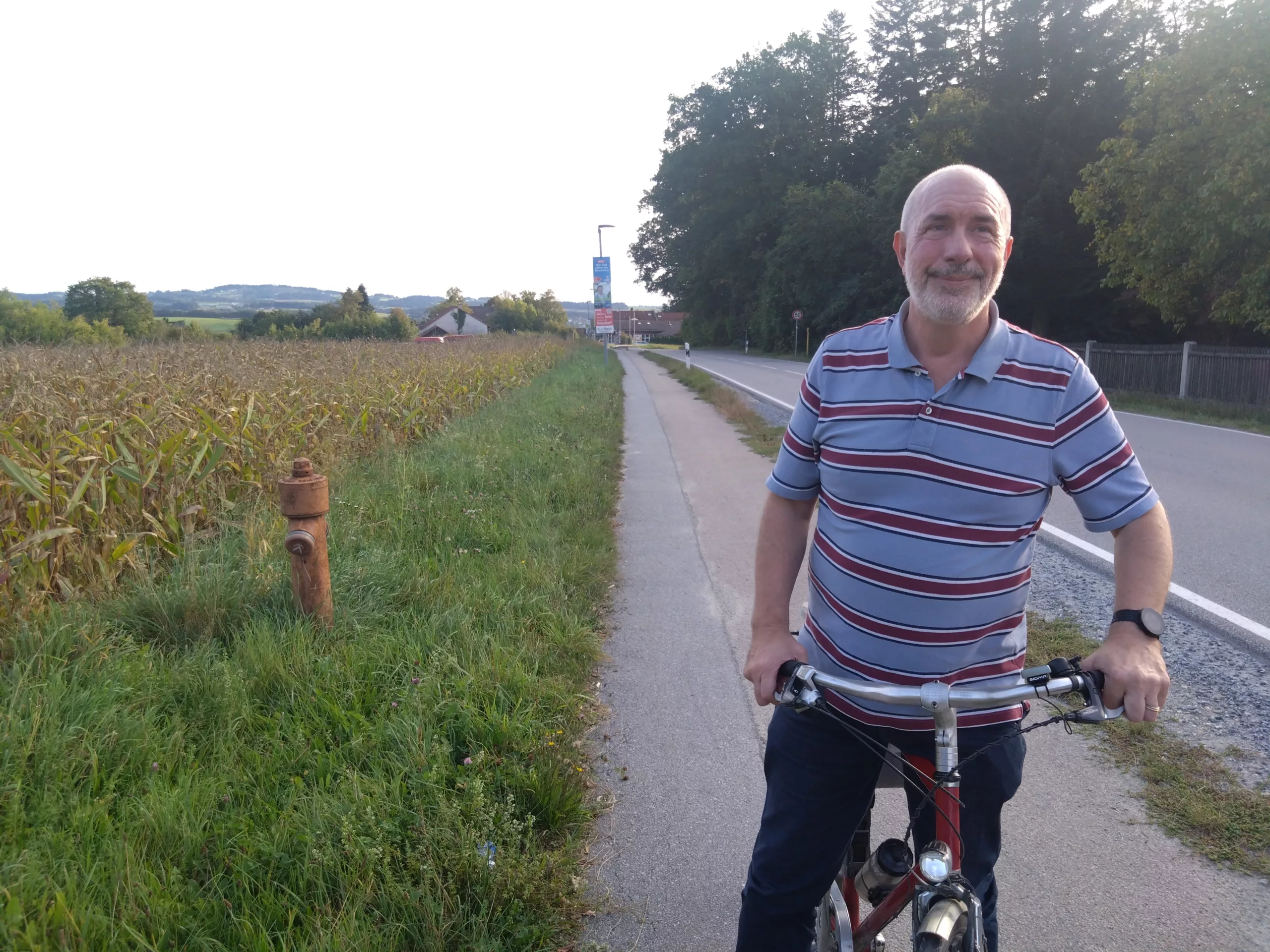 It was starting to get dark when we arrived at 19:00, but of course we both had lights. It was only the next morning that we realised how nice the village of Röhrnbach is.
The ways of the hotel were a bit strange, though. Although the menu promised all kinds of good food, we only got a choice of two – ah well, we were hungry!
Below I have not only included our route, but also the height metres.