Beautiful autumnal weather today, and if anything, I went through more vineyards than yesterday. Towards the end I went from the Weinviertel to the Waldviertel, though, before entering the Czech Republic again.
Retz is a beautiful little town, which I will keep in good memory.
Spoke to a bikepacker there, the only other touring cyclists I have seen since my trip to Vienna along the Danube (the landlady in the B&B was very surprised to see me, according to her the season is over). The bikepacker was a Czech guy, who prefers cycling in Austria, because the paths are better there than at home (as does the landlady). As he came from the same direction as me, he agreed, that the going had been tough – luckily, as I was thinking I was losing my energy. We had a constant headwind, and it was going slightly uphill. He had been caught by the thunderstorm last night, which I watched form the comfort of my ho(s)tel room, just the TV cut out.
As I was about to leave a guy form Hamburg came up to me to admire my bike and ask about it and my travels. Turns out that he and his wife took their Bromptons on the train to cycle around the area a bit.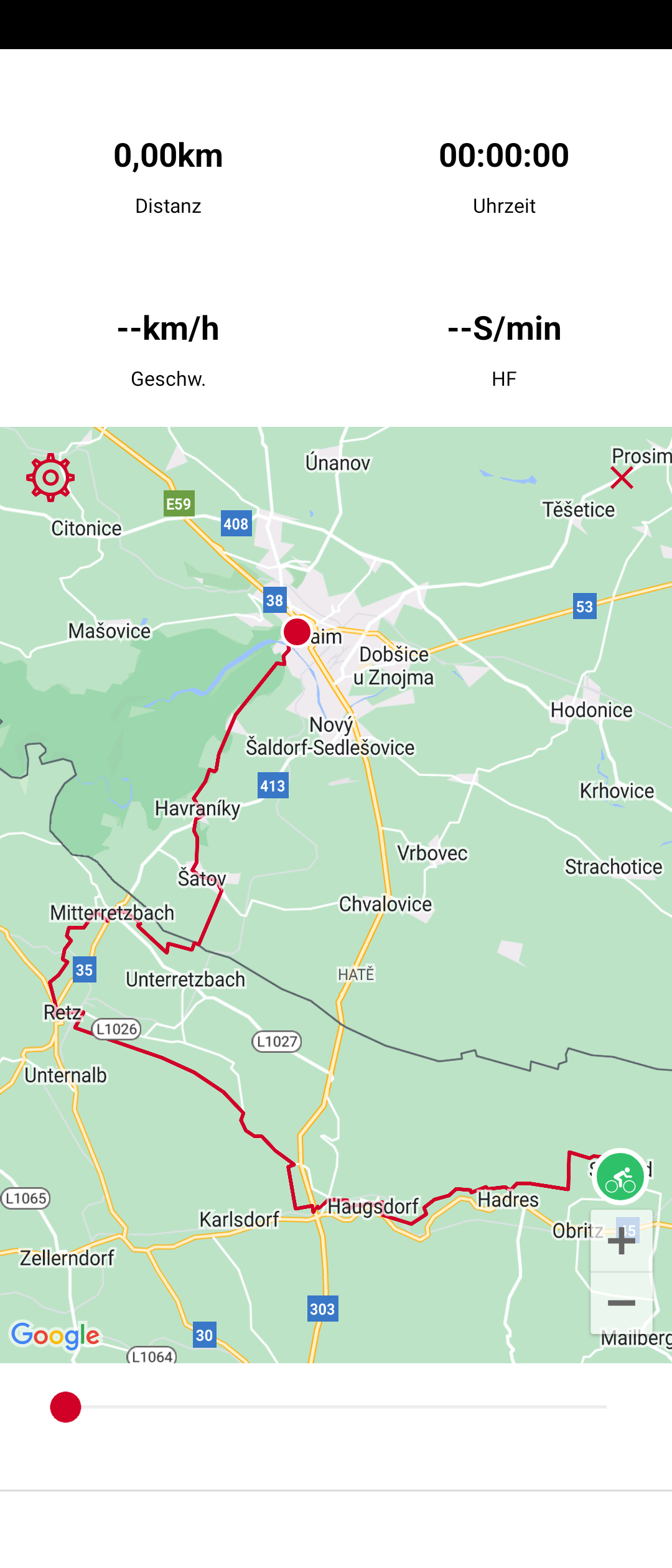 Then I headed into the Czech Republic again, and I was once again disappointed by the lack of proper bike paths. Again I was sent over basically walking paths, downhill, stony and sandy, unfortunately in the pictures you cannot see how steep downhill it went. That is when I decided to no longer try to pursue the Iron Curtain Trail, I do not enjoy cycling in the Czech Republic, nor has anybody made me feel welcome here. People do not smile or greet, they do not try to understand me most of the time, etc. Austrian tourist information signs come in several languages, close to the border also in Hungarian/Slovak/Czech. As soon as I crossed the border it was only Czech.
Znaim is a beautiful city, high above a gorge. My afternoon beer (they have a brewery here as well) with a view was had in great autumnal sunshine.