Robin cycled with me today, conditions were perfect (pleasant weather at around 21°C, tailwind at the end), found a really nice campsite – great day!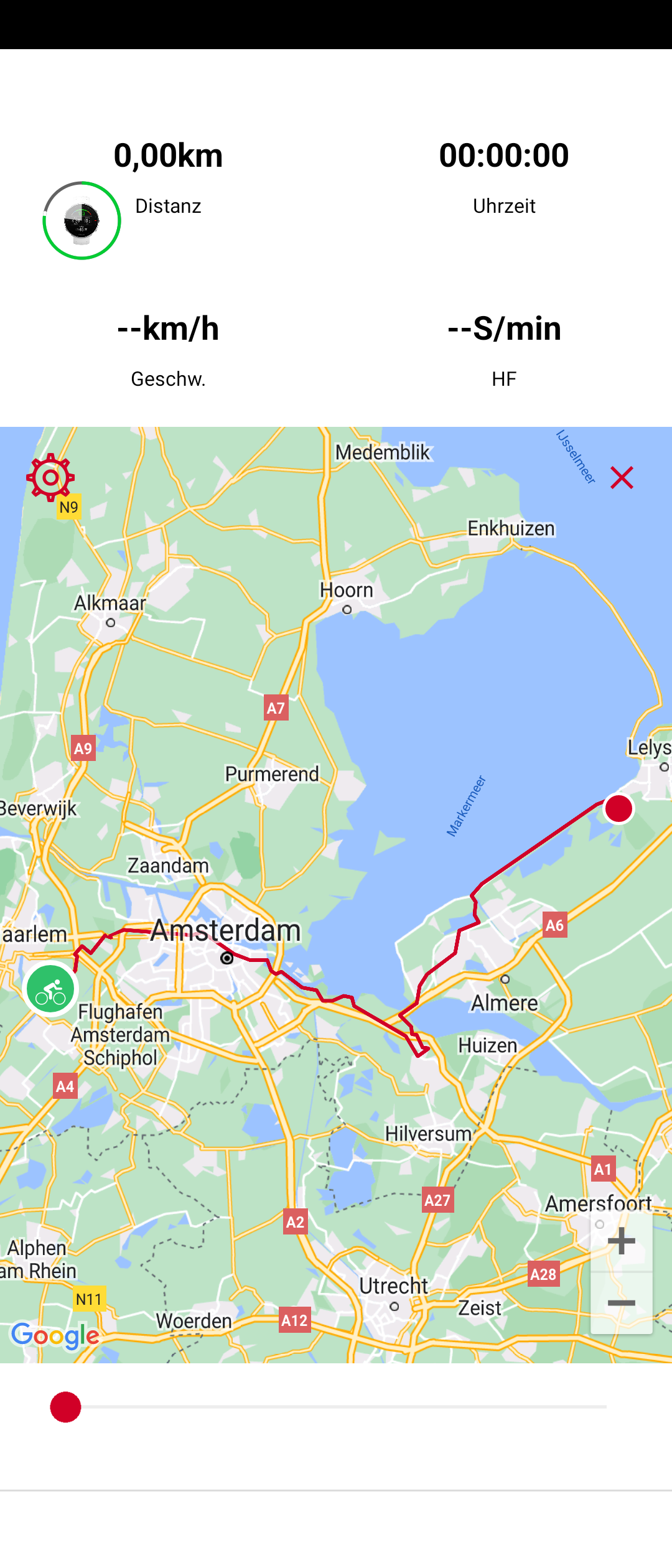 Thanks to Robin's local knowledge we had a good route for getting through Amsterdam. Amazing, how little stressful cycling through a major city cab be, if the infrastructure is ok. We had our first break on the site of old gasworks, which has been converted to a great cultural space, including cafés.
Robin also suggested to have a look at Naarden, the town wall is amazing. Soon after we crossed the bridge to the Flevopolder, where cyclists always have the right of way – very easy cycling!
The dam along the Oostvaardersplassen was great for us today, the wind pushed us along, there was hardly any (bike) traffic, the views were wonderful – wow!
And in the end we found a wonderful campsite with several fellow cyclists. Heather and Barney with a tandem from Bristol, for example, were exploring for 8 weeks.
We used Robin's new cooker to make a nice chili with couscous, went for a beer in the Surinaams fishing location and enjoyed the colours of the sunset. Wonderful day!