Spent some time in the morning looking around the culture in Esch -sur -Alzette, which in general is fairly desolate on a Sunday morning. I will not upload too many pictures, as I do not have WiFi in the depths of the Ardennes, where I am staying.
Of course I also had to go to see the steel-works, which are being used quite differently from Völklingen. Here they are part of the university.
The best part of the route today was along an old train track. When I then passed into Belgium it was mainly on some kind of bike path along fairly major roads, that were luckily quite quiet on Sunday.
As the forecast was for a rainy night, I looked for a roof over my head – not easy in this area. I had to convince the bartender of this place I found on Google to ask his mother, and got kind of a room in the end. There is no place to get food, though, so just as well I am self-sufficient. The bar is full of drunk 'characters'…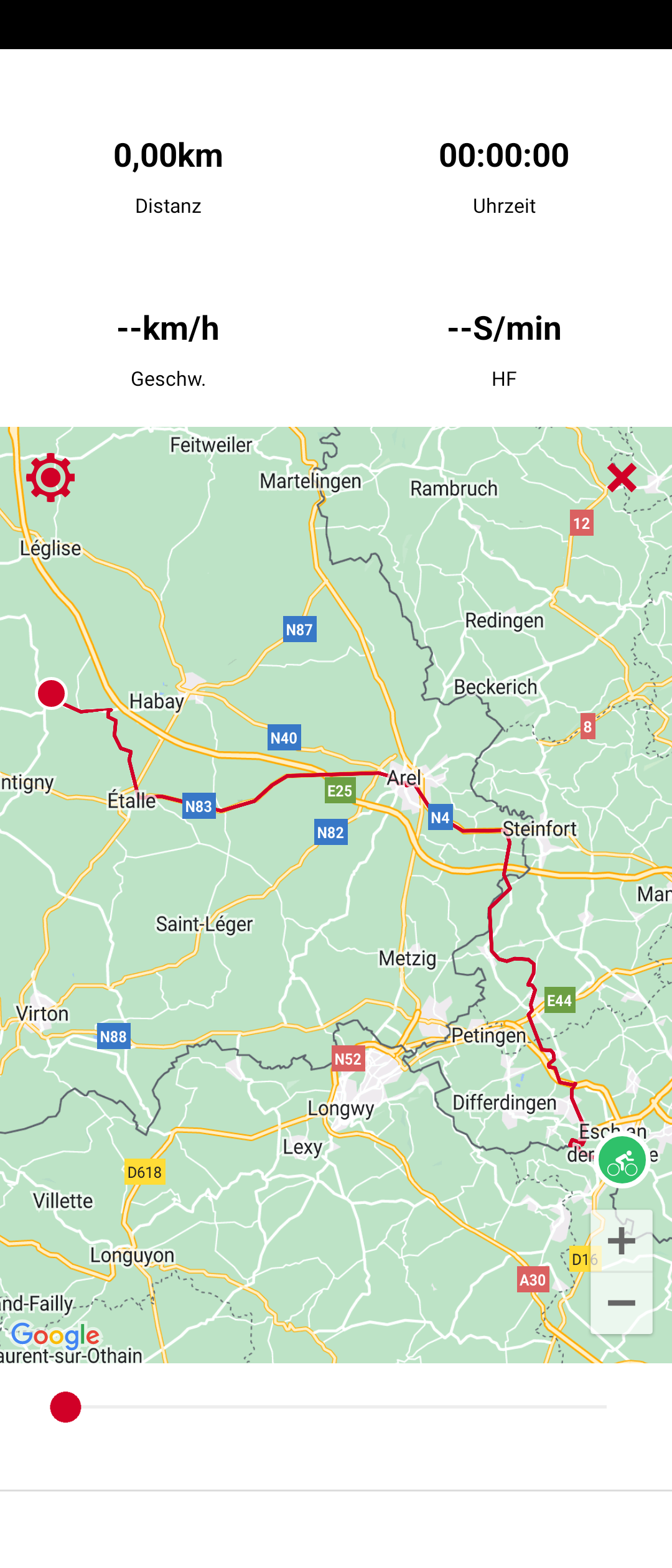 Although it was a shorter day's cycling, I climbed nearly 650m.