I was a bit loath to leave the nice hotel this morning, but I found another nice one – this time in Poland.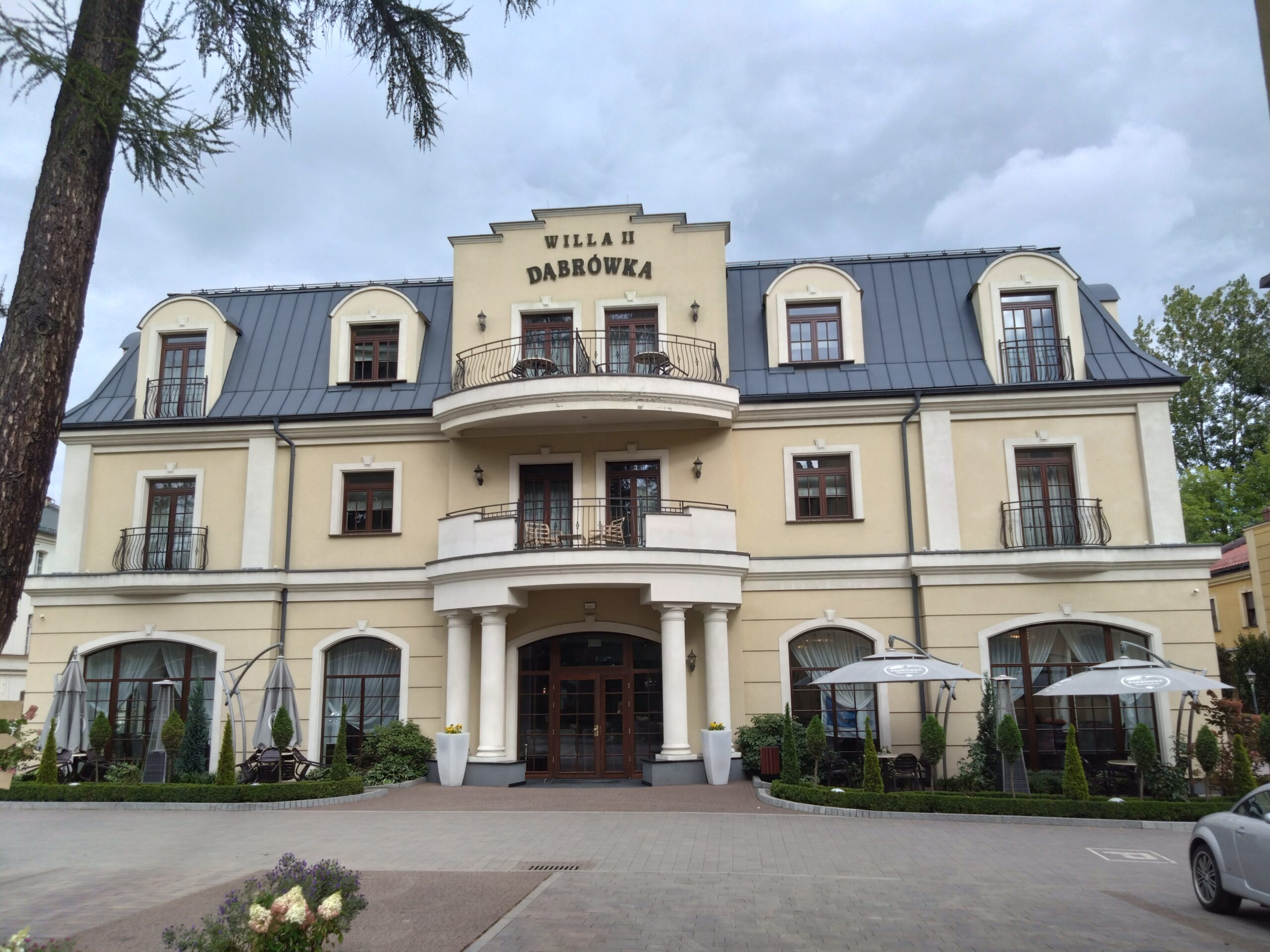 As I have more than a week to get to Krakow and not that mich more to cycle I am taking things quite easy, trying to avoid the rain as much as possible – managed quite well today.
My first break was in Ostrava, the third largest city in the Czech Republic – very industrial. Very mixed architecture and states of restauration. I am glad I did not stay here last night.
I had my last lunch in the Czech Republic by just choosing 'set menu 1', not knowing what that might be. In the end it was a very hearty bean soup, a schnitzel, boiled potatoes and coleslaw – what a combination, but very nice and nutritious.
The border-crossing to Poland was very underwhelming. If I had not had my digital maps, I would not have noticed, but see for yourself.
In Poland I then followed a railway line turned bikepath again, sponsored by the EU, like so many cycle paths in the Czech Republic.
My first impression of Poland is that it is slightly more westerly than the Czech Republic – there are more shops, and they are more noticeable, for example. I am staying in a former Spa-place, where they lost their saline sources due to the coal mining, that is apparently still happening.
And my bike is in the cellar here, quite comfy, I think.